Epic Games has announced that Fortnite's hugely popular Battle Royale mode is coming to mobile devices with cross play.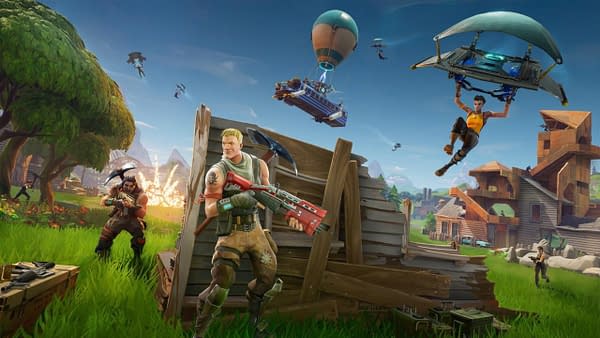 Recently interest has peaked in Battle Royale mobile games. After a ton of clones came out trying to cash-in on the craze, behemoth PlayerUnknown's Battlegrounds got onto the platform. It was a good port, certainly better than I think many would have expected. The problem though is that the version is currently only available in China officially. This locks out most of the world (at least if you disregard the various workarounds to get it elsewhere).
Well, it seems Fortnite is getting ready to try and hit the current opening in the West, and what's more, they are trying to create a version that has console parity. Epic Games has announced a mobile version of the game is coming soon and that it won't have any compromises despite being on iOS and Android. In a release, they said:
On phones and tablets, Fortnite is the same 100-player game you know from PlayStation 4, Xbox One, PC, and Mac. Same gameplay, same map, same content, same weekly updates.
It really seems it will have to be the same experience too. The developer announced that the mobile version will be cross play enabled. In a partnership with Sony, it means cross play and progression will be possible between PlayStation 4, PC, Mac and iOS (as well as Android eventually). Xbox One is excluded from this presumably because it is part of an agreement with Sony.
To get an invite to the game's 'Invite Event', all you have to do is go to the site's main website on March 12 and sign up. Invites will be sent 'shortly' afterwards. I'm super curious how this is going to work. This sounds incredibly ambitious for the mobile platform and I have many, many questions about how cross play will be balanced between console, mobile and PC players. On that, we will have to wait until Monday.
Enjoyed this article? Share it!