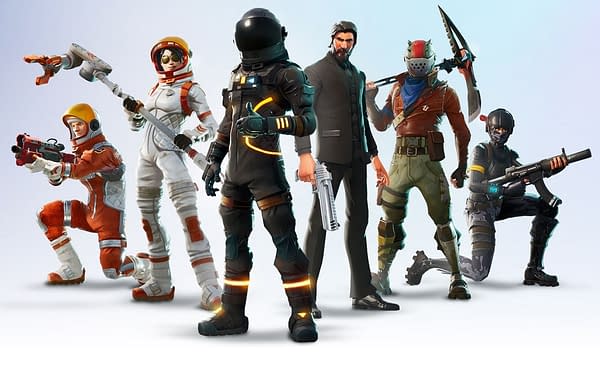 Epic Games' Fortnite has made some interesting changes with Season 4 this month, but one of the weirdest (aside from that whole alien invasion thing) is the inclusion of green screens on the battle royale map. Specifically, these green screens are part of filming sets that will allow players to record their character in front of the green screen and later edit the background with Fortnite's new video editing features.
While Season 4 has only been live for a few days (it launched on Monday), that hasn't stopped Fortnite fans from getting creative with those green screens.
According to IGN's report:
Fans have taken the opportunity to take their dancing characters and place them in just about any location they want. YouTube user GameNight shows just how far this new feature can go by using the Ride the Pony emote on the top of a mountain, in space, and of course, on a horse.

If you're looking to try out a green screen for yourself, several locations were updated to include them. You can find one in Mosity Mire, in the basement of the house in Shifty Shafts, at the new Risky Reels location, and several other smaller areas.
If you want to see some of the films in action, well, the video below from Game Night ought to sate your curiosity. And maybe give you ideas for films you can make with your own character.
Enjoyed this article? Share it!