More Fortnite on Switch Leaks: Update File and Logo Spotted on the eShop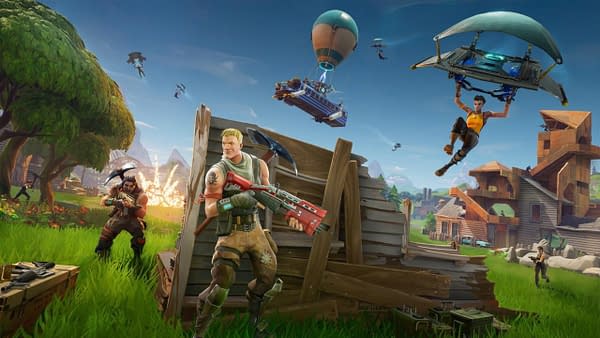 More leaks of the Fortnite Switch port have been unearthed, this time featuring a game update file and logo found on the Switch eShop by data miners.
Twitter user SciresM uncovered some Fortnite details on the eShop, despite the fact that Fortnite hasn't officially been announced for the Switch. However, an alleged E3 document was leaked last week. That document appeared to be a listing of Nintendo's E3 Tree House streaming content, and Fortnite was one of the games listed.
The game was also sighted on the Korean Ratings Board website. The application for the rating was approved May 31st.
The reveal is expected to come during Nintendo's E3 showcase, which will take place on Tuesday, June 12th at 9 a.m. PDT, and is designed to focus on Switch games launching this year, with a particular focus on the new Super Smash Bros. title.
That said, Switch edition rumors have been ongoing since January of this year.
After all, the Switch is now the only platform that does not have a version of Fortnite already available or on the way, in the case of the Android edition. So getting the game on the Switch is not only a popular wish-list item, it also makes perfect sense given its success on mobile.