Forza Horizon 4 Reports 2 Million Players in Week One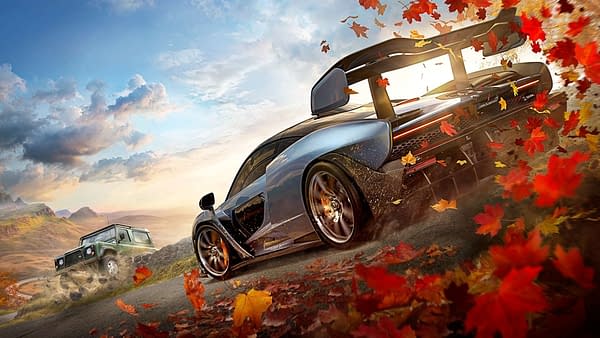 With the high global engagement numbers, Forza Horizon 4 is now the highest-rated Xbox exclusive for the current generation. It also furthers Forza's success as the best-selling racing franchise for this generation.
Raeburn also shared some fun states from the community, which you can check out below
More than 4.6 million hours of Forza Horizon 4 gameplay have been watched across Mixer, Twitch, YouTube and Facebook as of Oct. 9***
Players have logged more than 822.7 million miles – that's probably not covered under manufacturer warranty
The community has settled in quite nicely living the Horizon Life, purchasing more than 4.1 million properties and owning more than 74.4 million cars
More than 377.7 million roads discovered – you've been looking for miles and miles and miles…
And if you're waiting for more Forza fun, the fan requested Route Creator mode will be launching on October 25, 2018.
Forza Horizon 4 is available now on Xbox One and Windows 10. It is also available through Xbox Games Pass. You can check out some upcoming features for the game in the video below.