FromSoftware Interested in Making a Battle Royale in the Future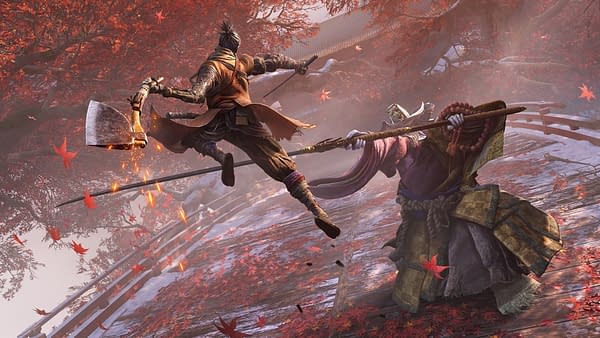 FromSoftware is set to launch their latest action-adventure title, Sekiro: Shadows Die Twice later this month, but they may be looking toward the battle royale trend for their next game.
From The Telegraph:
Hidetaka Miyazaki, President of Dark Souls creator From Software, has told The Telegraph that the revered developer is taking a keen interest in the battle royale genre and the prevalence of long running 'live service' games, such as Destiny and Anthem, that are dominating the headlines in the industry right now.

Would From Software, famed for its fearsomely challenging and intricately designed single-player adventures, be interested in joining the fray.

"There's always the possibility," Miyazaki says. "These games are definitely fun. And we're interested in the patterns they are taking. If we did it, it might be a bit different! But we're definitely interested and there's definitely that possibility in the future. We'd love to take a crack at them some day."
Now, this is far from an official confirmation of a FromSoftware developed co-op shooter or battle royale, but it does certainly make you think. After all, FromSoftware's rich storytelling, gorgeous environmental design, and punishing combat would be a rather interesting addition to either genre. I, for one, would play either game and love it, even as I proved to be the absolute worst player imaginable.