Funko Round-Up: Rupaul, Star Wars, Yuri on Ice, and Bazooka Joe!
Funko has started their reveals for the new year, as we all eagerly await the chaos that it Toy Fair season. With not much being announced during the holidays, we have had some new store exclusives announced this week. As always, there is new Star Wars, a popular anime, a classic character from the past, a fourth (!) Hellboy, and a new line of drag queens. Lets dive in!
Starting with the popular anime series Yuri on Ice, we get Yuri and Yurio Rock Candy figures. Both will be in their respective skating outfits from the Eros and Agape program. I won't pretend to know what that means, as I have no experience with the property, but I have heard good things. These will be in stores in the next couple months.
Two new Star Wars Pop products are on their way: young Podracer Anakin Skywalker will be hitting Walgreens stores this month, while the new Chewbacca/AT-ST Pop Ride will be in stores this winter. The AT-ST looks pretty awesome, and I love the look of glee on Chewbacca's face. Anakin looks perfect, and we need so many Pops from the prequels. That is a must-buy.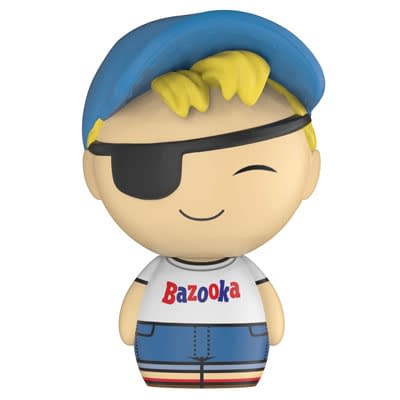 This is pretty awesome. Bazooka Joe himself is getting a Dorbz figure, and he looks fantastic. I have a special place in my heart for Bazooka Joe, so hopefully this also means we will be getting a Pop release soon as well. Look for him in specialty shops only in April.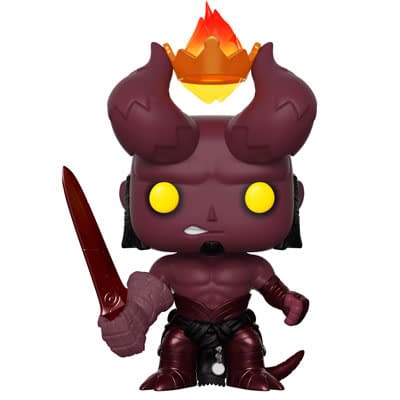 Also hitting specialty shops in April in our fourth version of Hellboy already. This one is with the darker hue and a fire crown. Frankly, it looks pretty badass.
Finally we have a three Pop wave of drag queens coming exclusively to Hot Topic later on this month. Rupal, Alaska, and Trixie Mattel will all be available in stores and on the Hot Topic website. These look really well done and cool, and thankfully Hot Topic Funko exclusives have been easy to track down in the past for collectors who want to add these to their shelves.