Funko Round-Up: Squirrel Girl, Gargoyles, and Black Phillip!
Funko makes a lot announcements, for a lot of different products that we will all gobble up and chase around so we can add them to our collection. Today we have three new Funko goodies to show off- one a modern horror icon and the latest two in their Specialty Series designed to drive some business to local stores and specialty shops.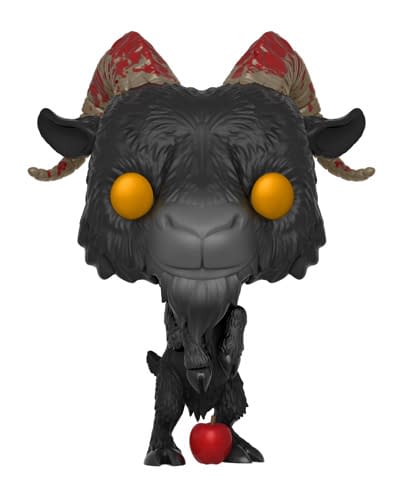 First the horror icon- Black Philip from The Witch!
"Wouldst thou like to play deliciously?"

Black Phillip from the supernatural horror film
The Witch is now stylized as Funko Pop!
Black Phillip is shown standing on his back legs and with an apple!

Add Black Phillip to your horror collection this Summer!
This one was unexpected, but a very welcome addition to all of our horror shelves. The sculpt is amazing! He will be in stores in July.
The other two are the newest releases in the Funko Specialty Series- a Squirrel Girl Dorbz and from Gargoyles we are getting a Hudson!
Every store deserves an amazing Funko exclusive!

In an effort to recognize our most special accounts and loyal retailers,
Funko is continuing our Specialty Series. Every month, we'll be announcing
two major exclusives – this month includes a Dorbz and Pop!

Why is it so special? You'll only be able to find these Specialty Series
exclusives in boutique retail, specialty stores, local comic
book shops andfrom qualified online retailers.
This is your chance to help support local businesses
and smaller retailers, and you'll pick up an
amazing exclusive item in the process!

Our latest exclusives are a Squirrel Girl Dorbz and Gargoyles Hudson Pop!

Remember, these two fantastic pieces are exclusive to the Specialty Series.
So pay a visit to your favorite specialty store or your local comic book
shop and let them know to order the Specialty Series from Funko.
Look for those sometime this summer.