The last game we say from Gameloft at E3 2019 was a new port of Asphalt 9: Legends which will be coming to the Nintendo Switch. The game has been a pretty decent hit for the company on mobile with a ton of supercars at your disposal to race around the track and even go up against other players in challenges. It even has a Quick Race mode in which you can pretty much compete against someone in the time it takes a coffee shop to make your order. Shortly before going into E3 this year, the company made the announcement that it would be bringing the title to the Nintendo Switch and utilizing the joy-con technology as part of the racing endeavors for both online and offline competition.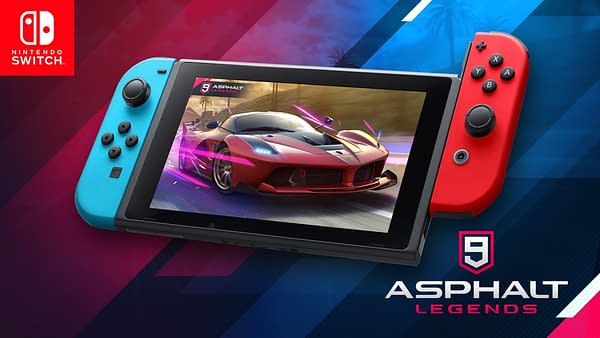 We weren't able to play the game at the time of the convention, it was more of a demo shown to us by the developers during our appointment with them. But it looks just as crisp and clean as you would expect it to look on a Switch compared to your mobile device. At the moment we don't have an official release date for the game, nor does Nintendo really have an official listing for the game yet on their eShop, so we're guessing at best we won't know more about Asphalt 9: Legends until we get to PAX West this year. But it looks like it's going to be a great racing title for Switch users.
Enjoyed this article? Share it!