A big day for mobile releases as Gamevil has launched a brand new NBA title onto iOS and Android as fans can play NBA Now today. The game puts you in the role of General Manager of one of the NBA teams, giving you the chance to customize your roster and take them to a world championship. The game includes many of the current NBA stars and rosters, meaning you can pick your favorite team, get the current players, and make your rise to the top. Best of luck to those of you who choose the Knicks!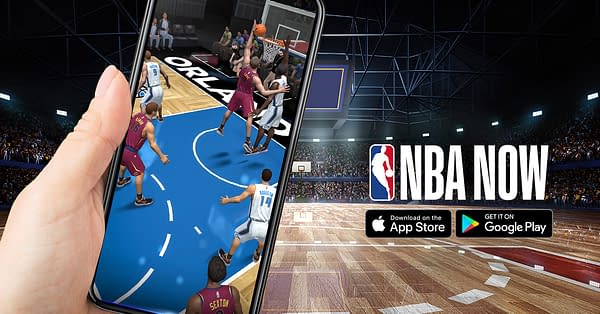 Sporting an intuitive vertical-screen one-touch gameplay system with simplistic controls that aims to appeal to a broader audience on mobile, NBA Now offers a wide variety of game modes and features players, team uniforms and courts, as well as real-time NBA stats that are reflected in player ratings throughout the season.

"Our partnership with the NBA and NBPA allows Gamevil to take another huge leap into the mobile sports gaming realm," said Kyu Lee, President at Gamevil Com2Us USA. "With simple controls and power ful tools, gamers and NBA fans can build and manage nearly every aspect of their team to set them up for success, and can even take control on the court."
Enjoyed this article? Share it!