GDC 2019 to Award SEGA's Reiko Kodama with Pioneer Award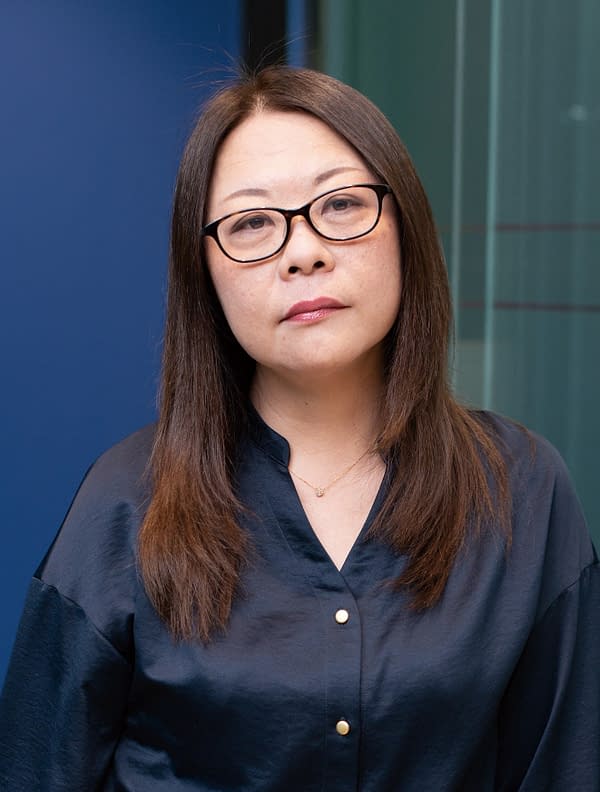 Every year, the organizers of the Game Developers Choice Awards give out the Pioneer Award to a member of the game development community who has broken through tech and game design milestones. This year, the GDCA Pioneer Award will go to veteran game developer Reiko Kodama, whose career in game development has spanned more than three decades. Kodama worked on some of the most beloved titles in SEGA's classic library, from Phantasy Star to Alex Kidd to Skies of Arcadia.
Kodama was one of the early trailblazers as a game artist, director, and producer who established her career in an era that undervalued the work of women in game development. She began her career at SEGA in 1984 and made her industry debut with Champion Boxing on the SG-1000. Kodama honed her pixel art and animation skills in order to create designs for arcade games like Sega Ninja and Quartet, before moving on the Sega Mark III (also known as the Sega Master System). She created background designs for Alex Kidd in Miracle World and key artwork for Phantasy Star.
In the 16-bit Mega Drive era, Kodama contributed key artwork for landmark titles like Altered Beast, Alex Kidd in the Enchanted Castle, and Sonic the Hedgehog. She then moved on to serve as the Team Leader (somewhat analogous to a modern-day Game Director) for Phantasy Star: The End of the Millennium (better known in the States as Phantasy Star IV), and she continued working as a director on games like Magic Knight Rayearth and even produced Deep Fear and Skies of Arcadia.
Moving into the modern day, Kodama has produced the 7th Dragon series of RPGs on the Nintendo DS, Nintendo 3DS, and PlayStation Portable platforms.
She is currently overseeing production on the SEGA AGES series of classic game ports for the Nintendo Switch.
"The Game Developers Choice Awards were conceived as a way to recognize the all-too-often unsung genius and dedication of game developers throughout history, and this year's award honors a figure who helped pave the way for countless game creators to follow," said Katie Stern, general manager of the Game Developers Conference. "After decades spent developing some of SEGA's most indelible classics, Kodama-san could easily rest on her laurels, but instead has dedicated herself to creating games that transcend gender and generations to give us countless hours of joy. This award is a 'thank you' to Kodama-san and all creators who work so hard to achieve greatness."
Last year, that award was intended to go to Atari's Nolan Bushnell, which received a lot of pushback. The decision to honor Kodama for her success in the early games industry, as well as the decision to honor Amy Hennig with a Lifetime Achievement Award, show that GDC has learned from past missteps.