Microsoft and The Coalition brought their own trailers to Gamescom 2019 as we got a brand new look at the campaign for Gears 5. Not a lot was said or mentioned about the trailer beyond the bits and pieces we got. Not to mention not knowing how it all connects. Basically, we got a semi-story set to a remix of "Head Like A Hole" from Nine Inch Nails. We do know from Xbox Live that Horde Mode will be making its debut later this week at the convention, featuring new abilities and ways to play, including cross-over characters from Halo: Reach included in Gears 5 Ultimate Edition. For now, enjoy the trailer as we figure out what new mess Sera is about to dive into.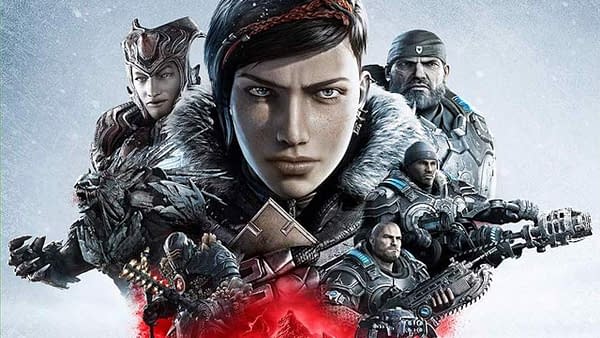 From one of gaming's most acclaimed sagas, Gears is bigger than ever, with five thrilling modes and the deepest campaign yet. With all-out war descending, Kait Diaz breaks away to uncover her connection to the enemy and discovers the true danger to Sera – herself. War has come to Sera, and in its midst Kait Diaz struggles with a personal journey to uncover her mysterious connection to the enemy. While her squad struggles to fight the Swarm, she must face the dark truth that the most dangerous threat may be herself.
Enjoyed this article? Share it!