GoldenEye 007 Comes To Nintendo Switch This Friday
Relive all of the retro James Bond action of GoldenEye 007 as the game comes to the Nintendo Switch Online Expansion Pack this week.
---
Nintendo announced this morning that GoldenEye 007 will finally make its way to the Nintendo Switch Online Expansion Pack on January 27th. Teased last year as one of the major retro titles getting a revival in 2023, we've been waiting to see when this would drop for both the Switch and Xbox. At least on the Switch side, we know it's part of the N64 pack, as they will be releasing the classic version of the game will a number of new additions this coming Friday. Here's a rundown from the team about the game.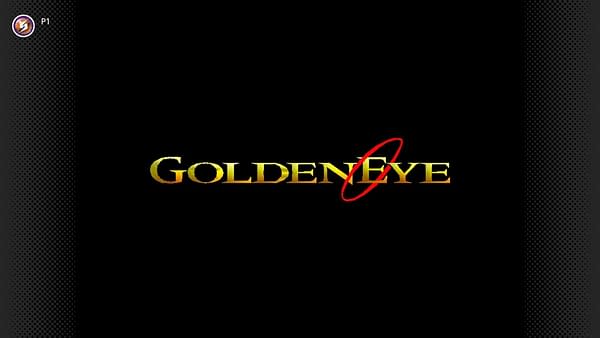 "Enter a world of espionage as Bond in GoldenEye 007. Your covert operation to stop the GoldenEye weapon satellite spans the globe – you'll infiltrate underground bases, charge through a military train and slink around the depths of a jungle. Along the way, M will brief you on your objectives, and Q Branch will support your efforts with an array of gadgets, but the ultimate success of this mission is yours alone. Save the day, then go for the gold in spy-vs-spy action locally or online in the four-player multiplayer mode and enjoy round after round of first-person competitive action."
As you can see, it's still in all of its 3D boxed glory of the original; they didn't make a special version for this one or try to implement the 2010 edition. The online multiplayer should be interesting, but here's hoping they have a lobby system in place where you can jump into games or have random ones started. If it relies entirely on your friend list in order to build games, that will feel like a missed opportunity. You can check out the trailer below to see it in action as we now wait out the next 48 hours for the update to drop.