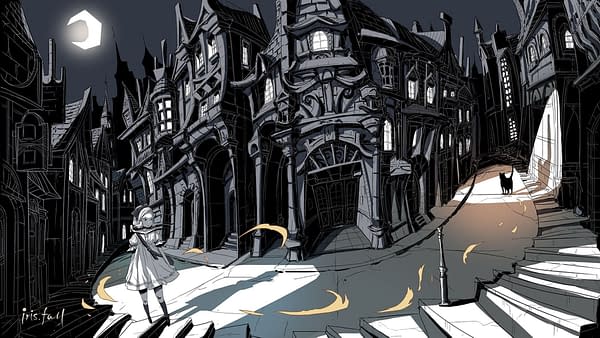 Zodiac Interactive and NEXT Studio delayed the release for their Gothic puzzle game Iris.Fall by a month. Rather than debuting on Steam in November, the game will now premiere on December 7th, 2018. The reason given for the delay by NEXT boils down to polishing the game before launch.
NEXT Studio said in a statement that "they are committed to providing an immersive and gripping experience for the player. The extra time for the project will help us reach that goal. We want Iris.Fall to be a release that lives up to both the standards of our players and our studio."
While game delays are almost annoyingly common, its often a good thing for players and devs alike. No one enjoys playing a broken game, after all. That the delay is down to polishing and fine-tuning the game is at least a good sign. At least they aren't still working on any major features.
To go alongside the delay news, Zodiac and NEXT also released a new trailer to show the game's unique shadow mechanics and its chiaroscuro aesthetic.
Iris.Fall blends both 3D and 2D gameplay with dark visuals and a game mechanic that allows players to switch between the worlds of shadow and light to solve puzzles. The puzzle mechanics will require players to consider the ways the 3D physical "light" world and the 2D "dark" world interact.
Players take on the role of Iris, who follows a black cat into a dilapidated theater, and travels back and forth through a labyrinth of light and shadow puzzles. As the story progresses, Iris begins to realize that she has a connection to everything in the theater.
You can check out the brand new trailer below.
Enjoyed this article? Share it!