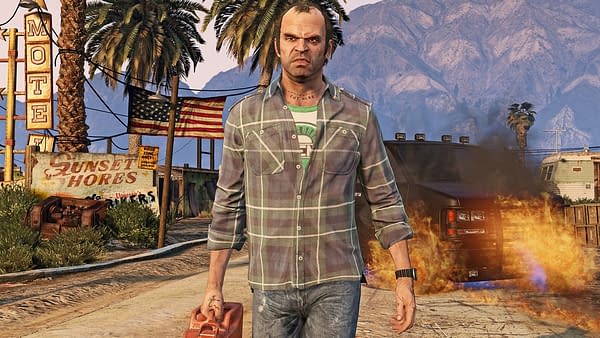 Just in case you're one of the five people who have yet to play Rockstar Games' opus Grand Theft Auto V, you can now play it for (virtually) free.
Grand Theft Auto V is now available as part of Xbox Game Pass, which is fantastic news for subscribers. That means, for no extra charge, you can play through one of the most excellent open world experiences on a console of all time. Seriously, it's that good.
Microsoft added it to the Xbox Game Pass lineup with essentially zero fanfare, dropping a tweet this morning with a short clip announcing the drop. Except instead of giving us a date to wait for, the sprawling game was added to the Game Pass portfolio today, marking a great way to kick off the first Friday of the year.
Have you seen the news lately? pic.twitter.com/fYxxQI06tD

— Xbox Game Pass (@XboxGamePass) January 3, 2020
It's hardly surprising, given how ridiculously popular this game is, but it's great news for anyone who's yet to try it out just yet. If you haven't, just know that it's one of the best out of Rockstar's oeuvre by far, and an exciting adventure that you'll likely spend hours on.
As we head into the weekend, there's plenty of time to jump into the game and into the lives of the game's three protagonists, which should more than pay for the Xbox Game Pass entry price. Plus, don't forget the entirety of GTA Online, which lets you live the life you've always wanted within the confines of Rockstar's massive world.
Happy late New Year's to gamers around the globe, apparently!
Enjoyed this article? Share it!