Milestone's Gravel Delivers a Proper Arcade Experience, Making it a Racing Revelation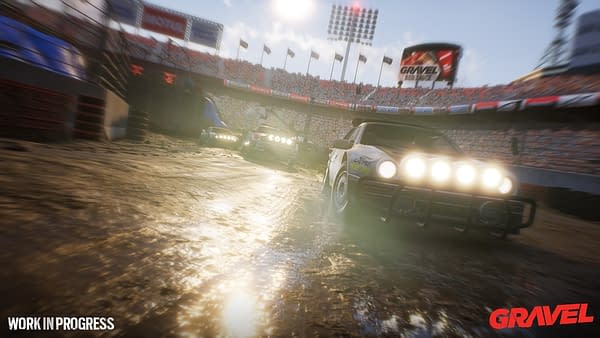 [rwp-review-recap id="0"]
Milestone S.r.l. are known mostly for their exacting racing sims with an insane amount of customization detail. Gravel is not one of those games. Gravel is a pick-up-and-play arcade style racer, and it actually manages to be just that. Sure, Gravel might not be the most gorgeous racer out on the market, but it is a pretty well-crafted game. Other than PSN connection issues (which are all on Sony), I had absolutely no problems with Gravel at all.
Other than the incredibly dorky career mode called "The Season." But every sport game comes with a career mode these days, so that was all just to be expected. And while you do have to work your way through the career content to unlock all the vehicles and tracks, the cutscenes and announcer jabbering is relatively minimal, meaning you can just sit back and race.
The varying weather and track conditions actually make it a pretty dynamic game. You've got hard tracks, rain, mud, sand, and dirt available as conditions, and they affect your driving ability pretty significantly, but in a way that feels intuitive to even beginner racers.
The game is pretty easy to pick up and play, which was the intent, but it also has the benefit of making me feel like I can actually drive pretty well in video games. Fact is, I know I can't. Which just means Milestone have actually succeeded in their mission of creating a true arcade racer. I found myself enjoying the hell out of Gravel, even if I did alter it to have absolutely no handicaps for most races the first time around. Often times, with racing games, its a bit like pulling teeth. You've got to learn a track to drive it well, which means a lot of trial and error. But there isn't so much of that here, because the AI aren't the most aggressive on the standard difficulty, and the cars race like you'd expect them to.
In fact, you may as well forget everything you know about racing prior to playing this game, because it absolutely will not matter. The only rules require making it to the finish line the fastest. Even if you cheat to get yourself there.
Honestly, I'm pretty surprised with just how fun Gravel is to play. I've never played a Milestone game I thought was actually fun. Well-made, incredibly intricate, gorgeous – sure, I've said all that about a Milestone game or two. But I've never found myself laughing while playing one of their racers before. Which makes Gravel practically a revelation.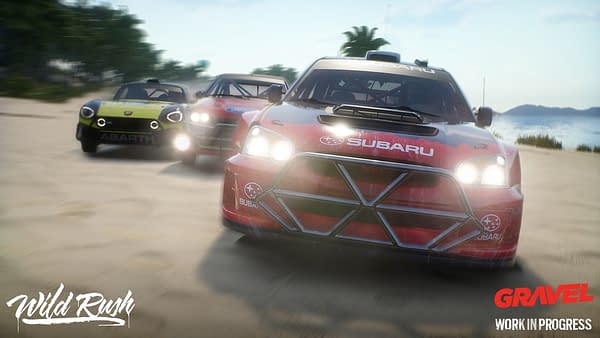 I know I'm going to get shit for saying that, and I'm absolutely in the minority here, but this game is pure stupid fun. And that was Milestone's intent with making it in the first place. Gravel is not your usual Milestone game. And that's what makes it absolutely perfect.
[rwp-review-ratings id="0"]
[rwp-review-form id="0"]