Posted in: Collectibles, Games | Tagged: Ahsoka, Ahsoka lives, ahsoka tano, black series, commander gree, Force of destiny, hasbro, star wars celebration, star wars celebration orlando, Star Wars the black series, Star Wars vintage collection, tarkin, the black series, The vintage collection
---
Hasbro Knocks It Out Of The Park At Celebration
Hasbro held their Star Wars Celebration panel Saturday in Orlando. Arguably they had the most successful panel of the whole convention. Collectors have been begging for a return to super-articulated 3 3/4 inch figures, the scale we all grew up with. It more on that later. The panel opened with a tribute of sorts to toy legend Mark Boydreaux, Senior Principal Designer for the Star Wars brand. It was actually quite fun and touching to see the photos and hear the stories of the man who designed the original Millenium Falcon. With the brand since the Kenner days, he even lent them pictures of production pieces that never made it to market and were presented on how to "continue" Star Wars to Lucasfilm after Return of the Jedi left theaters.
They then spent some time on the new Force of Destiny line, based on the new animated series of shorts. Ahsoka was shown, along with all of the actresses from the weekend holding their respective figures I am quite excited about this line, and they will be hitting in the summer. Plus: Ahsoka comes with a Lothcat!
After that were the reveals. The Black Series 6 inch dominated this part. Newly revealed figures included Tarkin, Thrawn, and the final prototype for last years Fan Poll winner Jaina Solo. All three are amazing looking, they really nailed Peter Cushing's look here, right down to his cheekbones. Thrawn also looks incredible, and somehow really chilling. It must be the eyes. Also shown was one of this years SDCC exclusives: Thrawn's Trophy Room from Star Wars Rebels, and it may be the hardest exclusive to get Hasbro has ever done. Their other SDCC Exclusive this year will be a super jazzed up version of their newly revealed Luke Skywalker and Landspeeder from A New Hope. That one will have exclusive packaging, more weathering, and actual moving parts under the "bonnet" as they called it. They said that many more vehicles are coming in that line, and as long as they don't all get to the size of the First Order TIE Fighter, I am game. The other reveal was the Rey and Jakku Speeder from Wednesday. Also revealed as store exclusive were the Commander Gree to Toys R Us, and an Inferno Squad Trooper from the upcoming Star Wars Battlefront 2 game to Gamestop.
Then the panel ended. Except one more thing, as a video played. The whole panel was centered around great moments that inspire us from the Star Wars films. How do you capture those moments and make them special for collectors? You bring back the most popular line you have ever done, and the one thing you never should have stopped in the first place.
The Vintage Collection returns in 2018.
They also showed off what Rey from The Force Awakens would look like on a vintage card, and it was awesome. Thunderous applause and a standing ovation when the line name appeared on the screen. And they are now having fans vote on the first figure right now.
All and all, as someone who has attended multiple SDCC, NYCC, and now Celebration Hasbro panels, this meant a lot. Usually disappointment and what could have been's are all we have after this. Now we have what they and the films hoped to inspire in us all: hope.
---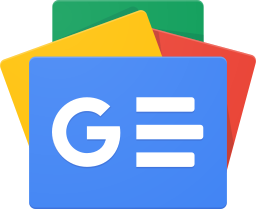 Stay up-to-date and support the site by following Bleeding Cool on Google News today!