Hasbro is making a new change to Monopoly by creating a new audio-driven version of the game called Monopoly Voice Banking. The game will come with a small electronic voice banker which will essentially serve as an impartial third party to the side and handle a number of tasks in the game, as you use your own voice to activate it. No more needing to handle paper money as the game will now track all the funds in your account for you while you buy properties, pay rent, and make your way around the board trying not to go bankrupt. The game is available for purchase starting today at Walmart for $30, and you can check out more info on the game and a look at the board below.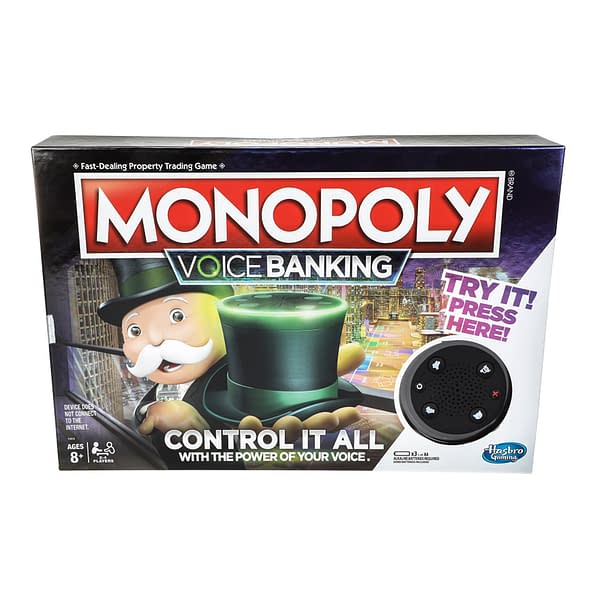 The Monopoly Voice Banking game features lights and sounds and comes with an interactive Mr. Monopoly banking unit. The iconic Monopoly top hat is voice-activated and the personality of Mr. Monopoly handles all of the game's transactions. He keeps tabs on players' money and Properties so there's no cash or cards to think about. Talk to Mr. Monopoly and he responds. Press your token's button and say, "Buy St. James Place" And Mr. Monopoly will track the transaction, keeping the game moving. To win the Monopoly Voice Banking game, travel around the board aiming to be the person with the most money and highest property value! Game includes, Top Hat banking unit, game board, 4 tokens, 22 title deed cards, 1 "Get Out of Jail Free Card," 4 reference cards, 16 houses, 16 hotels, 2 die, and game guide. Requires three "AA" batteries.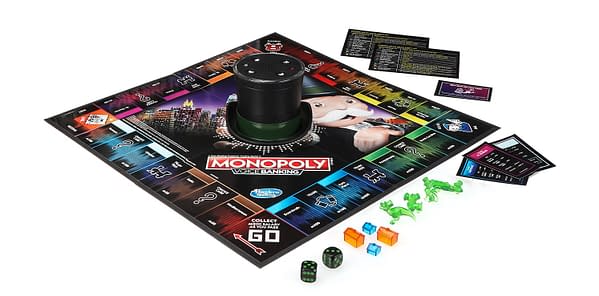 Enjoyed this article? Share it!