Here's What Elon Musk's Cybertruck Would Look Like in "GoldenEye 007"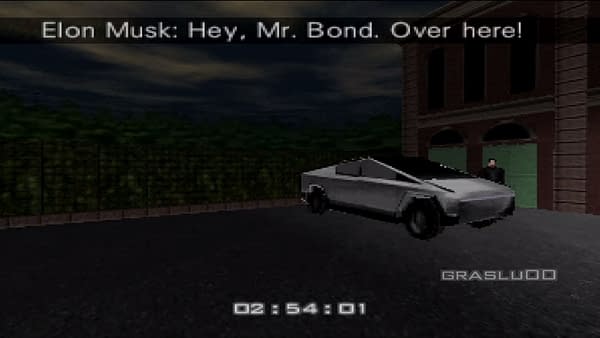 By now, you've likely seen Elon Musk's latest creation, the Cybertruck.
It debuted in all its polygonal glory just a few days ago, and the internet was rife with jokes about what it resembled. One prevalent gag among denizens of the internet was that it looked like it was low-resolution.
It looks like someone took that joke literally, and modded the odd Cybertruck into a game. Not just any game, though. It actually fits quite well with this mod, where it (and Elon Musk) make an appearance in GoldenEye 007. You can check out the video below to see it in action.
YouTuber Graslu00 took their modding skills and put them to the test with this awesome mock-up, which actually kind of works. The Cybertruck replaces James Bond's tank with its weirdly blocky self, and the clip demonstrates the player heading around the "Streets" level in the Cybertruck instead of the tank.
Even Elon himself looks like he belongs in the game. Even if you completely detest Tesla, you've gotta hand it to this modder – this is the perfect place for the upcoming vehicle. It's also an ingenious mod. Hats off to you!