Hobby: Journey Of A "Gaslands" Newcomer, Part 2
Hey all! Last Saturday (September 21st), I wrote an article detailing the first steps I took towards playing the game Gaslands, by Osprey Games. Therein, I managed to get myself about nine die-cast miniature cars (Hot Wheels, for those wondering), and converted exactly three. Getting a decent paint job onto any of those vehicles was still a concept far from my mind at that time. However, n the week that passed since I wrote that article, I've managed to paint up five miniature cars (having converted two additional vehicles along the way).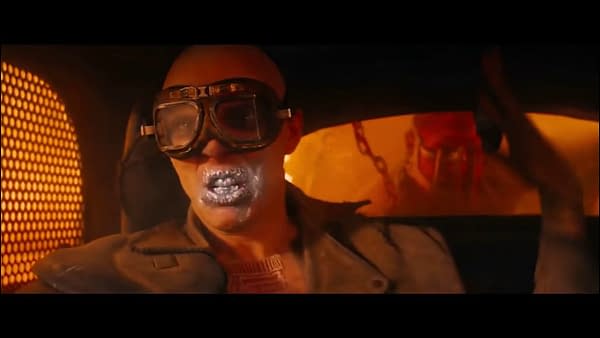 I worked very hard on converting the cars you're about to see, but even now, I'm working very hard on fixing up and tweaking the loadout of my cars for the game itself. It's arguably been even more stressful to do this than to paint my vehicles, because as I don't have the rules manual for the new updated version, Gaslands: Refueled, I don't know exactly what I am and am not allowed to do. I know that the Rocket weapon lost the Blast effect, so I'm running other dropped weapons instead, for example. Further, my former "sponsor" within the game, The Warden, has been swapped out to accommodate a better option – Verney – and since The Warden had cost-affecting perks to being sponsored by him, I had to make more changes to the overall loadout for some cars.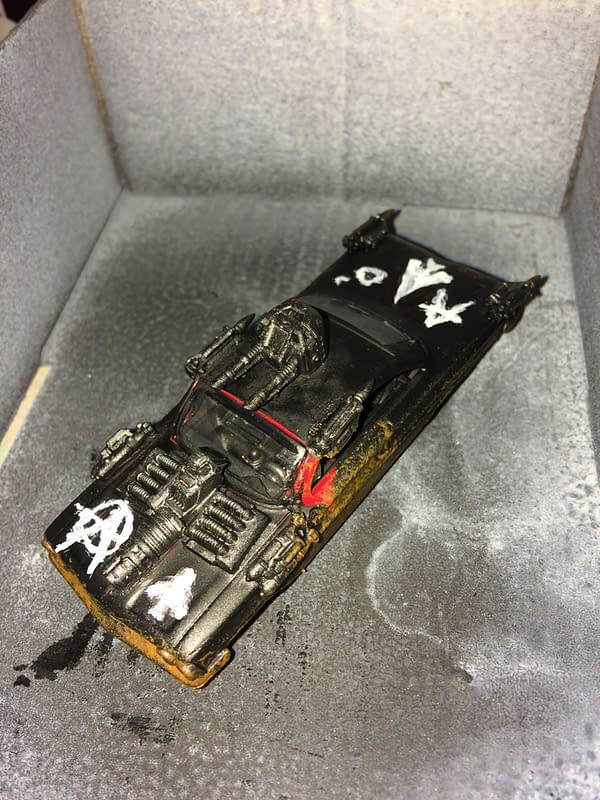 So, this is my Ace of Spades, a Chevrolet Impala from Hot Wheels's "Fast and Furious" collection. This one is equipped with rocket thrusters and a 360-degree mounted machine gun. Additionally, like the rest of my squad, the Ace of Spades is equipped with two smoke-bomb droppers. Smoke is a hugely-powerful dropped obstruction. It obscures the line of sight of players and distracts those who enter it so that they can't fire or drop weapons against you.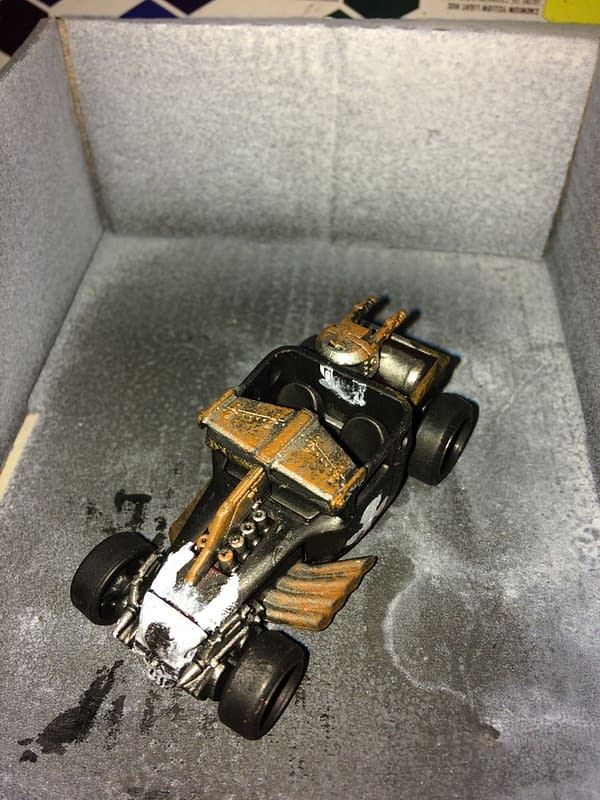 This little buggy is my King of Clubs. It's a smaller car and costs a bit less than your typical car for that reason. It has microplate armor, a perk of being sponsored by my current sponsor, and so it's more resilient. Additionally, the front-facing skull serves as a ram, and the gun in the back is a machine gun like the Ace of Diamonds has, except it isn't 360-mounted, so can only fire from the back.
Keep in mind that I still have to make sure I have a legal team when I consult my gaming go-to about the loadout, but when I find out I'll make changes accordingly. Until then, my loadout is as such (one asterisk denotes a weapon and two denotes a perk):
Sponsor: Verney
Ace of Spades (Impala – Performance Car) = 15 cans
** Rocket Thrusters +1 can
** Gyroscope +1 can
* 360-mounted MG +6 cans
* left-facing smoke x1 +1 can
* right-facing smoke x1 +1 can
=25 cans
King of Clubs (Buggy) = 6 cans
** Microplate Armor +6 cans
** Mobile Mechanic +3 cans
** Dead Weight +2 cans
* front-facing ram +4 cans
* back-facing MG +2 cans
* left-facing smoke x1 +1 can
* right-facing smoke x1 +1 can
=25 cans
Tune in next Saturday for two more cars from within my Gaslands "garage" – until then, stay shiny and chrome!