Hobby: Journey of a "Gaslands" Newcomer
"Gaslands: Refueled", a new edition of the "Gaslands" game by Osprey Games, has come out and with it, a new batch of miniature wargame players have arisen from the woodwork. I am looking to join their ranks within the hobby, and wish to play the game to that end.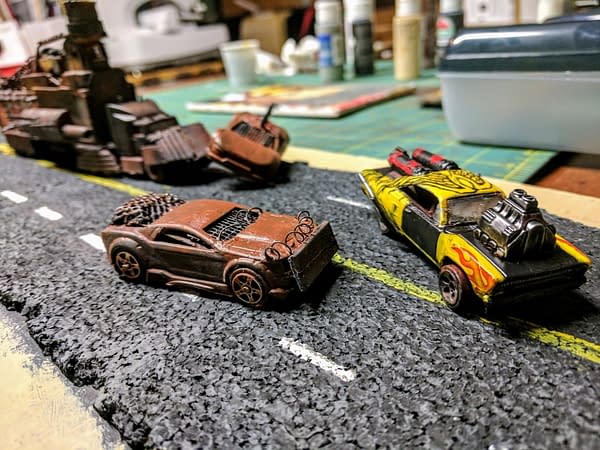 Gaslands takes place on an alternate-futuristic Earth where most of the upper-crust of humanity has migrated to Mars to escape a dying planet. The game revolves around those left behind, in a place where gasoline is the new gold standard and people fight to escape the planet through a wreck derby-style televised broadcast. Think Mad Max, or Death Race, only somewhat different.
I want in! For this to occur, however, I need to create a few model cars, modified in a post-apocalyptic style. I'll be updating as my hobby progresses, but let me just say that I've already gotten a start on the modeling portion of this experience.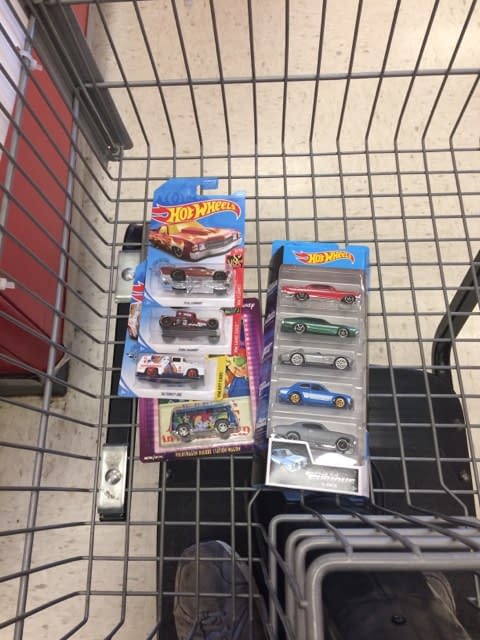 Did you know that toys like Hot Wheels or Matchbox cars are ridiculously inexpensive for the most part? I got all of the cars within the cart in the image above for just under $15 USD! Lucky for me, I had some spare parts left over from a game I reviewed for Bleeding Cool not long ago that could greatly help this endeavor.
Behold, my sweet rides!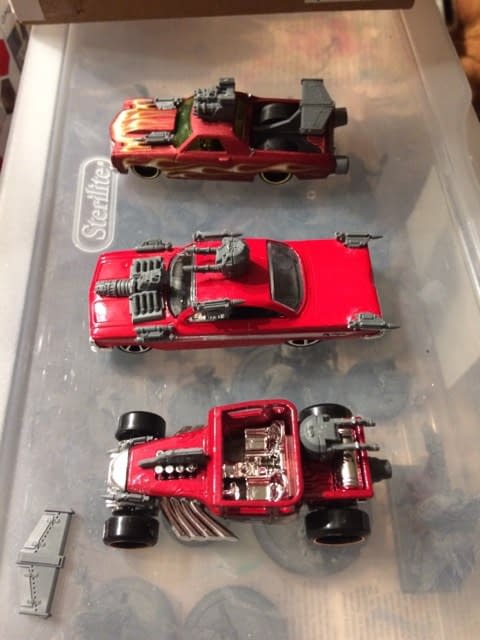 Admittedly they're still very much a work-in-progress. I still need to prime them and paint them, making sure to not mess up any of the windshields if I can help it, but once they're done, I will happily show them to you all. I do still have a few more cars I want to make up in this style, but that will have to wait. For now, however, I'm off to read up on the new rules, and inquire to Google whether or not a Chevy Impala is a sportscar!