How "Arena" Is Treating Me (November Edition) – "Magic: The Gathering"
Hey all! Today, I would like to continue my ongoing monthly segment where I check in on how Magic: The Gathering: Arena is from a player perspective.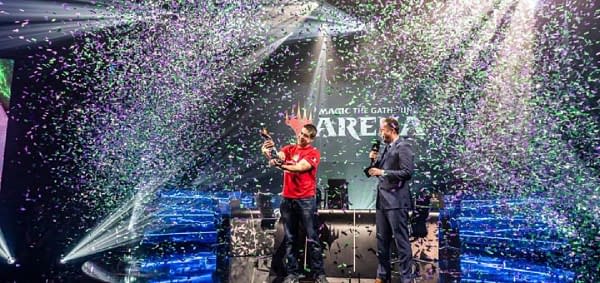 Before I do that, however, I was given a few confirmed clarifications to my last article, directly from the mouth of Wizards of the Coast (two points, to be exact). One of these you may already be well aware of but one is totally new to me. The first clarification to my previous article is that the passwords were not in plaintext. These passwords were all encoded into a hashed format. The second clarification is this: if you did not get an email directing you to change your password, you were not affected by this security breach. There is no need for you to fret or panic if you got no wind of this breach – you probably were not part of it at all, so you're good.
Okay, onto the fun stuff.
So, to be honest with you all, I haven't gotten as much of a chance to play on Magic: The Gathering: Arena in the last two-to-three weeks. I played extensively in the Brawl event at the end of October, both for the prize support and for fun on my own. I used a pretty ridiculous blend of decks – Oko, Thief of Crowns comes staunchly into mind here, as does Torbran, Thane of Red Fell – and did my rounds to get all of the prizes. It took me maybe all of seven or eight games to get the five wins, and I'll be frank: I never guessed I'd ever get that many wins in that few matches. Fun!
I mean, I'm happy Oko is banned now (from Brawl), but he was a really fun and strong deck to utilize.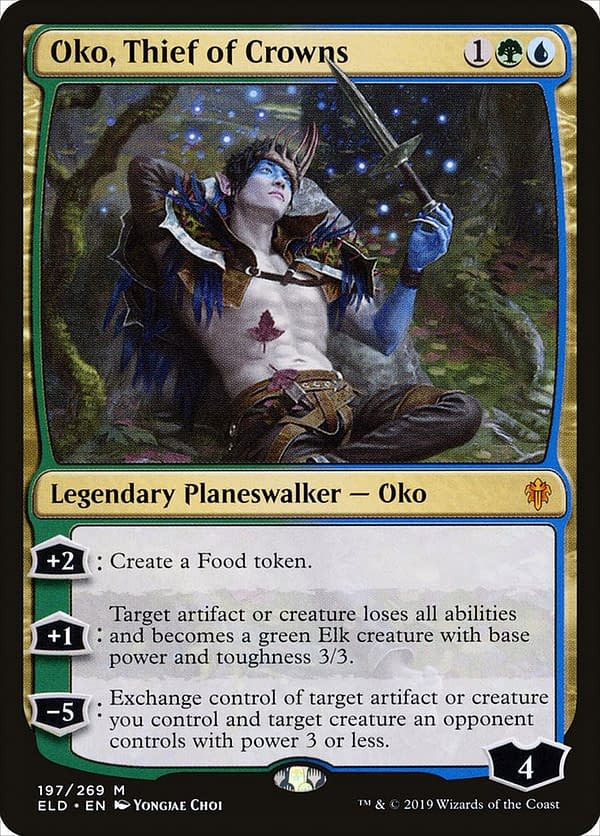 Of course, I'm personally bummed over the lack of Brawl overall. I haven't gotten to play on Wednesdays since the end of the Brawl event, so I can't play Brawl proper, and that makes me very sad. Judging by the talk on Twitter and Reddit immediately following that news, I'm not alone. A lot of people work on Wednesdays, and for a vast many, their work doesn't involve playing or analyzing Magic: The Gathering or Arena. I'm lucky for sure, but I can't say the same for my friends who wish to play Brawl.
I haven't gotten to test out Friendly Brawl, which I am hoping and assuming works on more days than just Wednesday. It'd be nice if this holds true because this is what will be linking me with my friends from New York City since my move upstate last year. It'll be nice to reconnect over the sound of swords clashing and spells whirring by.
So, that's just it. I hope the friend list is implemented soon, as that's supposed to be happening this month. I want all the features I need in order to connect with my friends very soon. Let's see what Wizards of the Coast can concoct for future Arena events and features as well! I hear Oko's Madness was frustrating but it still looked fun to me. I kind of wish I got into that one, but alas, time is tricky.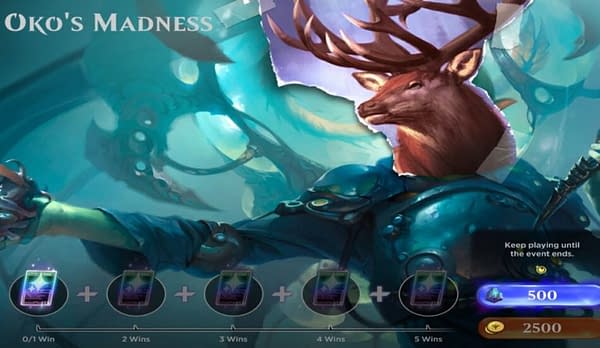 Next month, I hope to be writing more on Magic: The Gathering: Arena, but I also hope it'll provide me with more than it did this past month. Wishful thinking may yet prevail. Who knows?