In-Person Kanto Event To Follow Pokémon GO Tour: Johto
Niantic has announced a new in-person event happening in Pokémon GO. The event will focus on the Kanto region and will follow after Pokémon GO Tour: Johto. While not much is currently known about the Kanto event, let's take a microscope to the announcement posted by Niantic.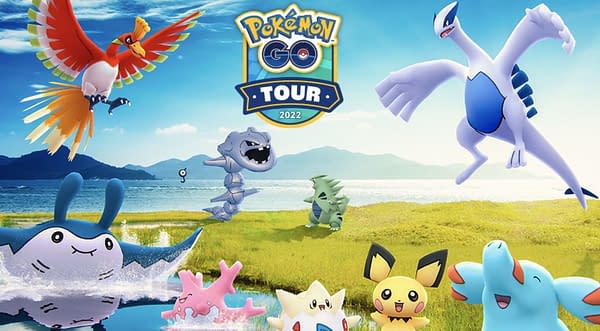 The following details were posted over at the official Pokémon GO blog:
As your Johto journey winds down, Trainers in a few select cities will be able to continue celebrating with a special step back into Kanto event on Sunday, February 27, 2022. This optional event experience is completely separate from the main Pokémon GO Tour: Johto event. You can choose to participate in both the global event and the in-person one, or just one of them. The choice is yours! Remember the adventures in Pokémon GO Tour: Johto can only be experienced on February 26, 2022.
So this isn't a continuation of the Johto event, but rather a separate event entirely that focuses on Kanto. Niantic continues:
We're thrilled to bring the excitement of Pokémon GO Tour to life. Global locations and ticket information are coming soon. †Tickets will be available for purchase in the in-app shop for USD $11.99 (or the equivalent pricing tier in your local currency, plus any applicable taxes and fees). Tickets cannot be purchased with PokéCoins. Tickets to this event are nonrefundable (subject to applicable law and the exceptions set forth in the Terms of Service).
"Bring the excitement" of the Tour to life. This makes me think that the in-person event will essentially be an in-person re-run of last year's Pokémon GO Tour: Kanto. Perhaps another chance at catching Shiny Mew for those who missed out last year? We won't know until details are confirmed, but it certainly points to an ICYMI-style event in my eyes. I'll also be interested to see which cities will see in-person gameplay. Niantic seems capable of kicking off events in multiple cities in a short period of time as evidenced by this fall's make-up Safari Zones.