Indie Game Turnip Boy Commits Tax Evasion On Steam In 2021
Prepare to commit tax evasion (in a video game, of course)! Indie developer Snoozy Kazooo has teamed up with Graffiti Games to bring Turnip Boy Commits Tax Evasion to the PC via Steam. It will launch officially in 2021.
This game will feature a rather silly plot as you play as Turnip Boy, a turnip who has a huge debt to pay back to Mayor Onion, the mayor of his town. Forced into homelessness and poverty, Turnip Boy has decided to repay his debts by committing acts of tax evasion and other necessary evils (as well as, presumably, a few unnecessary ones).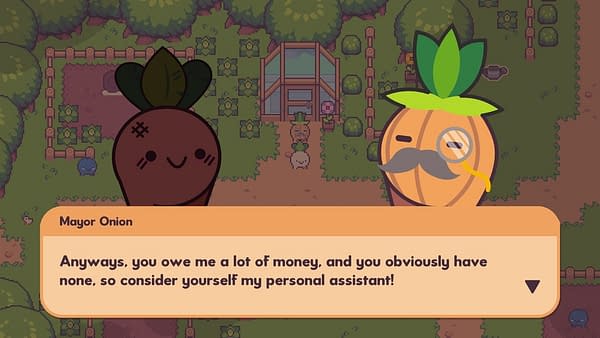 The game looks remarkably cute, so cute that it's criminal, honestly. With a plot that seems like something out of the television show Adventure Time and game mechanics out of hit video game series The Legend of Zelda, this game is most assuredly going to be fun.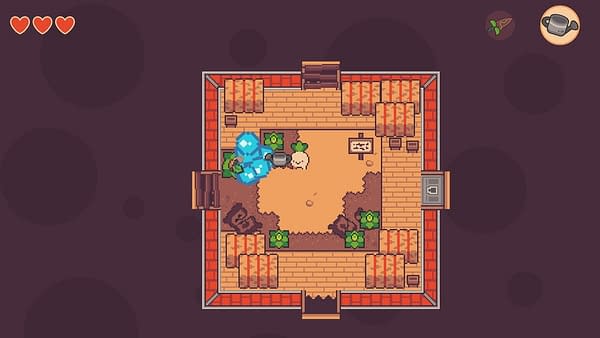 Some key features of this game include:
A thrilling, single-player adventure full of tax evasion, petty crimes and more.
Dungeons full of puzzles, enemies and rare treasures to pay back your debt.
Massive beasts to battle.
Grow and harvest plants to aid in your journey.
A large cast of quirky food-based characters, all with their own stories and problems.
Tons of tax documents to rip up, allowing you to erase your paper trail and potentially destroy the government.
Multiple endings based on how effectively you commit tax evasion.
Collectable hats to deck out Turnip Boy in any way you choose!
A deep history of the world and how it became what it is.