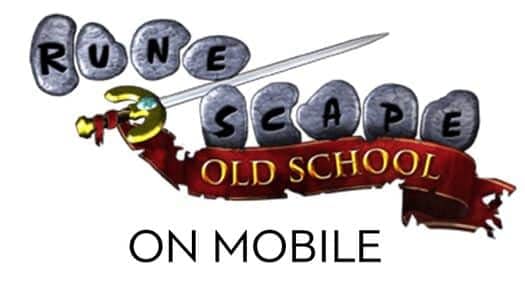 Today is the 18th birthday of the RuneScape franchise and Jagex is celebrating the highest ever number of subscribers and monthly active users across all versions of RuneScape. The major boost in player count comes from the mobile launch of Old School RuneScape and early testing of RuneScape mobile. The current subscriber count for the franchise has peaked at over 1 million.
During the last year, Jagex has hit a number of major milestones, including:
More than 5million installs of Old School RuneScape on iOS and Android since launch
The RuneScape franchise achieved the highest ever paid membership total in its history over the Christmas period, surpassing previous record set in 2008
Cumulative lifetime revenue for the RuneScape franchise passed $1billion
Monthly active users more than doubled over the year with big gains in the last quarter
Highest ever attendance for annual player convention RuneFest
More than 100 new hires were added to the Jagex team
Alongside the announcement, Jagex offerend the following statements from their CEO and SVP of Publishing.
Phil Mansell, CEO, Jagex, said:
"2018 was a fantastic year for our RuneScape games, which have truly come of age. The franchise has been growing consistently for five years, and we've seen a surge of further community growth with the move to mobile. Old School RuneScape's successful mobile launch was made possible by our incredible team who've been able to make this classic game play smoothly in a mobile form-factor, and which allows players to enjoy the convenience of completely interoperable PC to mobile cross-play. This achievement showcases our living games philosophy; bringing deeply engaging community experiences to players wherever they are.
"We find that the more we listen to, engage with, and empower the community the more if fosters a true connection; with each other and with the games. The big increases we're seeing in both membership and active users show that we're not only able to bring new players into RuneScape but we're able to offer the kind of rich, evergreen content that keeps them engaged for the long term.
"With this success we've continued to increase investment levels to expand our games, as well as bringing in a slate of hugely talented people to join us in development, technology and publishing."
Industry veterans Nick Beliaeff, SVP Development, and Rob Cordero, VP Technology, were added to the Jagex executive team in 2018, and will continue to build their departments in 2019 that will be focused on delivering more great content to RuneScape and Old School RuneScape players, further improving the game experience and expanding Jagex into new areas.
John Burns, SVP Publishing, Jagex, said:
"A number of initiatives really hit the mark for us in 2018, and we'll be using all of our learnings from these activities to deliver even more this year. Our ongoing commitment to delivering bigger and better content begins this week with the first of three significant Old School RuneScape content updates, Kebos Lowlands, we continue to work on developing RuneScape on mobile and a number of other exciting plans are in the works. Coupled with the strides we're making with Jagex Partners, 2019 looks set to be another great year for the company."
Enjoyed this article? Share it!