Jinx Announces New Gamer Hoodie Available Only at PAX East
If you're looking at getting some exclusive items from PAX East, we're now getting some items that might be on the table for convention-goers. The first big item to come across our desk is this exclusive hoodie from Jinx that will only be available in Boston. The hoodie looks like your standard kind of esports team jacket you may see teams walk around in, but take a closer look as you're getting a Boston Bruins-themed logo on the front with a modified Jinx logo, as well as several parody logos on the arms of familiar game companies over the years, and a giant SlayStation logo on the back.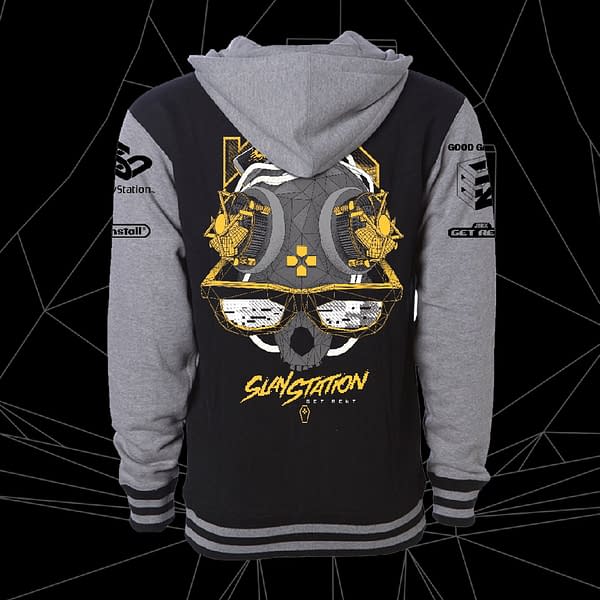 Like a lot of exclusive items, this is only being made for PAX East, and once the event is over (even if they don't sell out) this hoodie won't be made available again. The design of it looks pretty rad, and you can see its a special thick stretch hoodie just in case it decides to snow in Boston in the middle of April again this year. The company will be at PAX East showing off their new Spring Line in person, as well as some of the new Overwatch Ultimate Hoodies that will be on the way in 2018. Below is a quick promo video from the company showing off the hoodie, which will be sold for $50 starting next Thursday.