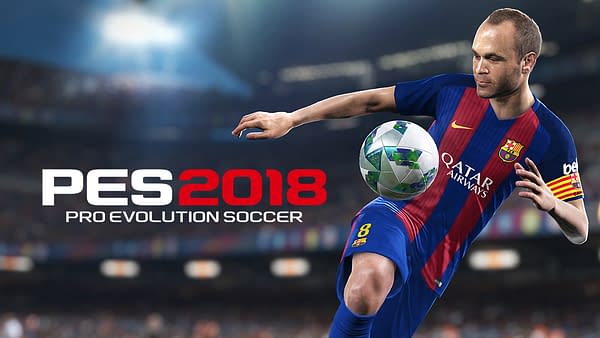 Konami has confirmed the full list of winners from the PES League 2018 Europe Round, which was recently held in Berlin, which means we have the full list of players who will face off in the 2018 World Finals this summer.
The PES League was on the interesting side this year as Konami hosted numerous regional qualifiers in Europe, Asia and the Americas, which means the League has had a rather different face than previous years. The 2018 championship also marks the first time that co-op players have been able to enter in a bid to find the best 3v3 players.
The location and date of the 2018 finals have yet to be announced, but we do know who to expect to see during the show. You can check out the eight single player finalists and the four teams below.
Below are the PES League 2018 single player finalists who will face off in the World Finals:
Country
Name
Qualifiers
1
France
TioMiit_PW
2
Japan
SOFIA
3
Spain
Alex Alguacil
4
Brazil
Fmestre12_PW
5
Spain
joseg93
6
Italy
Ettorito97
7
Brazil
Henrykinho
8
Japan
Mayageka
Below are the PES League 2018 teams who will face off in the World Finals:
Team Name
Qualifiers
1
Broken Silence (SPA/ITA)
2
Neo Esports (FRA)
3
TOTAL FOOTBALL (NED)
4
*TopPESBrasil (BRA) / Shadow Hunters (SPA)
The fourth co-op spot for the PES League World Finals will be decided through an elimination match held on-site, prior to the World Finals start.
PES League is the official eSports tournament where PES 2018 players from around the world compete in tournaments with local and online events which culminates in the PES League World Finals every summer.
You can watch the matches streamed live on Twitch, Facebook, and YouTube.
Enjoyed this article? Share it!