Mantic Games has been producing entertaining, lower cost alternatives to miniature game juggernauts like Warhammer: Age of Sigmar and Warmachine. With games like Kings of War, The Walking Dead: All Out War, and Warpath, Mantic has made it possible to get some pretty good looking miniatures on the game table without breaking the bank. Mantic's latest game, League of Infamy, is aiming to do exactly the same thing, but from a different perspective.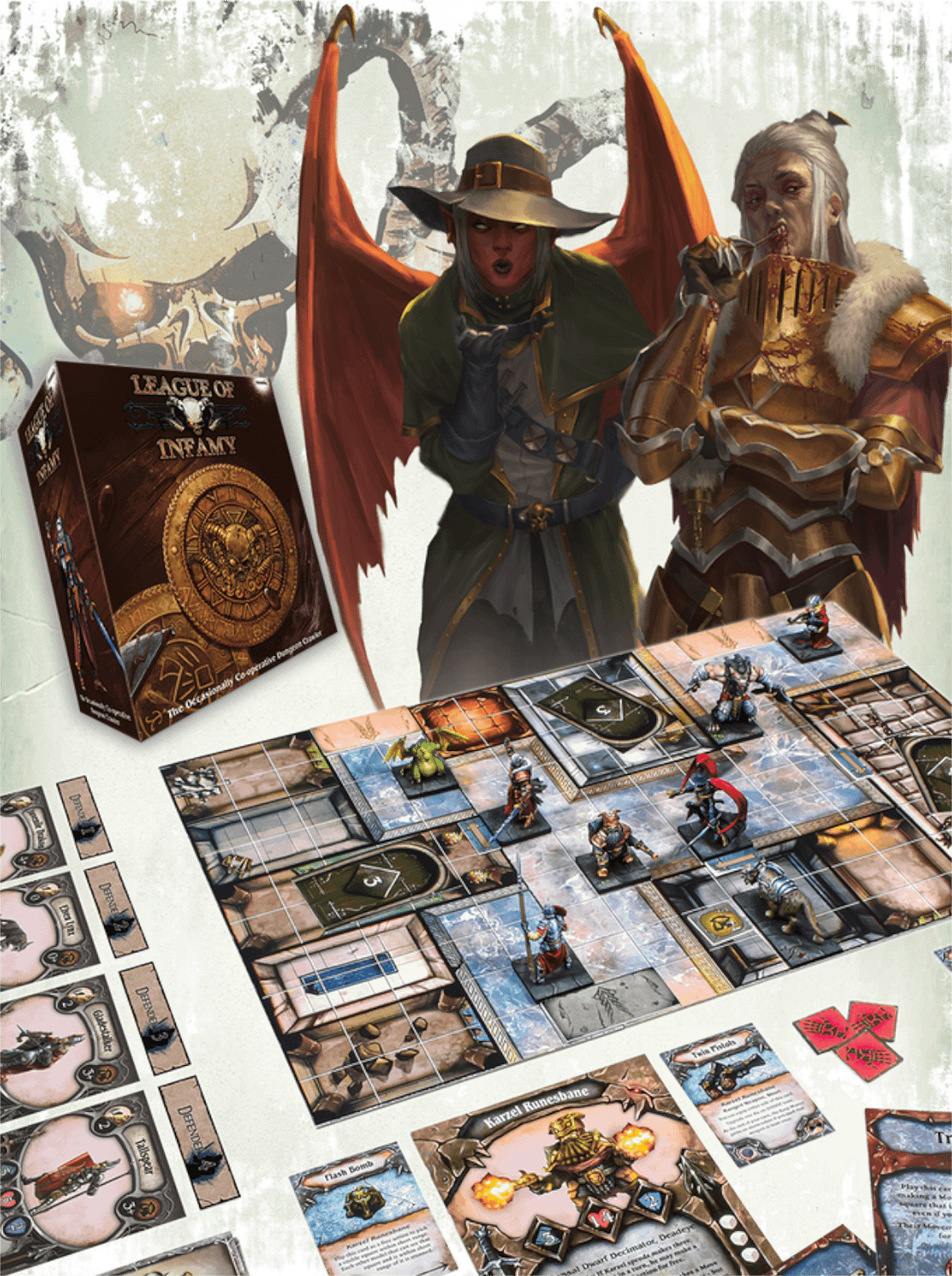 Are you ready to be bad?
League of Infamy has the players taking on the roles of dungeon dwellers and other monsters, having to put up with the non-stop harassment of adventurers and so called "heroes".
Fed up of playing as the heroes? Bored of always doing the right thing? Want to take part in some devious dungeon delving? Then read on my curious friend…

League of Infamy is an occasionally co-operative dungeon crawler for up to 5 players, where it pays to commit dastardly deeds and partake in foul thievery – often against your own party. Created by the team behind hit games Hellboy: The Board Game and Dungeon Saga: The Dwarf's Kings Quest, this is a dungeon quest like no other.

Join a rogue's gallery of misfits, ne'er-do-wells and miscreants on a disgraceful mission to kidnap cute little baby Drakons, steal their eggs and viciously wipe out any irritating, goody-goody Elves that try to stop your nefarious schemes.

https://youtu.be/XER0POQTx8c
League of Infamy is wrapping up its funding cycle on Kickstarter, after which you'll have to wait until sometime in late 2020 to see the game in retail stores, and that's without any of the cool stretch goals. On the plus side, though, there is a retailer pledge level that will make sure that retail stores that support Mantic won't be left out in the cold. Information on the League of Infamy retailer pledge program can be found here.
There are a ton of excellent stretch goals, too. If you want to see everything that is going into the League of Infamy set, check out the Kickstarter campaign here!
Enjoyed this article? Share it!