Life is Strange 2's Third Episode Will Launch in May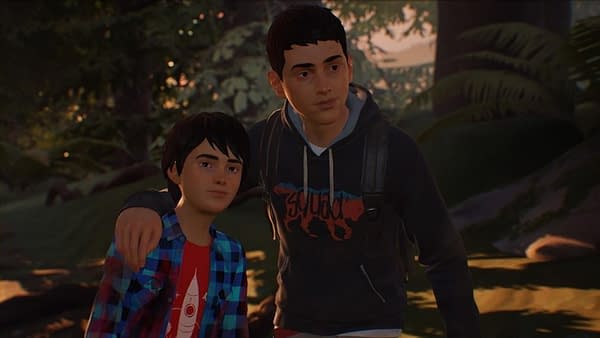 Square Enix has unveiled the release schedule for the remaining episodes of Life is Strange 2, with launch dates for episodes 3 through 5 spread out through the rest of 2019. Life is Strange 2 Episode 3: 'Wastelands' will hit on May 9, 2019 for Xbox One, PS4, and PC simultaneously.
The official story description for Episode 3 reads:
Episode 3, 'Wastelands', continues Sean and Daniel Diaz's journey to Mexico, as they reach the towering redwood forests of California. Falling in with a community of drifters on the fringes of society, the brothers are exposed to new experiences, encounter new friends and new challenges, and must confront much about themselves in the process. New relationships cause friction between the brothers and raise doubts about their unity. Can they stay together, or will their journey together end here?
The full 2019 release schedule for Life is Strange 2 is as follows: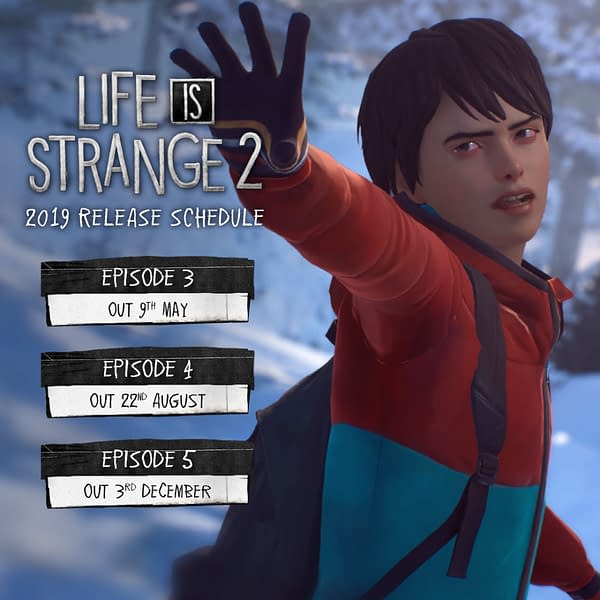 Life is Strange 2's first two episodes are available now on Xbox One, PS4, and PC. The game's first episode was one of the few games to hit a perfect 10/10 for us in 2018, and helped prove that video games can tell incredibly deep stories while still allowing for player choice.