Live Your Tiny Best Life with the "The Sims 4: Tiny Living" Stuff Pack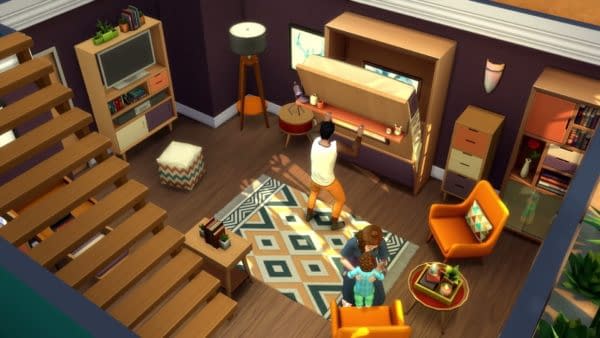 Have you ever been playing The Sims 4 and thought that maybe, just maybe, adding tiny houses might make it better?
Apparently, that's what EA believes, as it's adding a new Tiny Living Stuff Pack to its collection of content. The tiny homes in question will take up only about 100 tiles or less, which means your Sims will have less room for stuff, but they can cozy up together.
That means bills will be smaller, there's a new addition called the Murphy bed which can be tucked away into your Sims' living space, and there are plenty of new outfits perfect for cuddling up in. Think sweaters, chunky knits, and all kinds of other fun looks.
The Sims 4: Tiny Living Stuff Pack is headed to both PC and Mac this month on January 21. It'll then hit PlayStation 4 and Xbox One on February 4, 2020, which also happens to be the 20th anniversary of The Sims.
Will you be adding a tiny house to your repertoire of stuff to play around with in The Sims 4, or is this one additional pack that you can live without?