Magic: The Gathering Announces Full Sleeves Secret Lair Drop
Today, we here at Bleeding Cool have a real treat for you. From their secret lair in Seattle, Wizards of the Coast entrusted us with a secret of our own – something we wouldn't be allowed to tell you about until now. Are you ready for this? Here we go: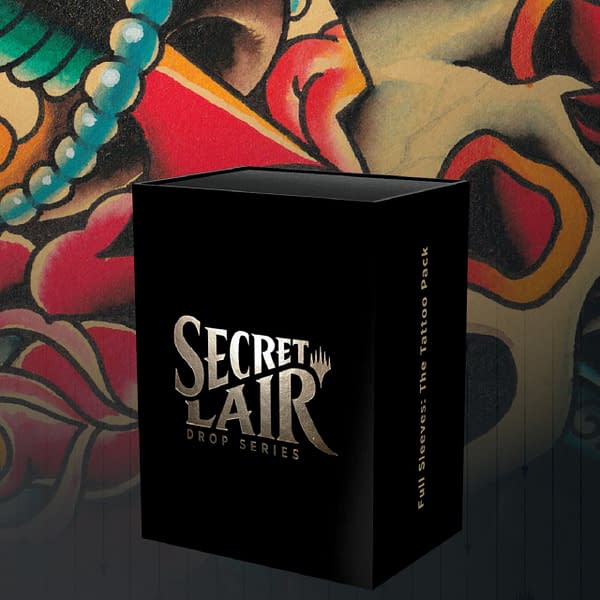 That's right, folks, it's a new Secret Lair drop for Magic: The Gathering! For the greater part of May, we've seen tons of people inquiring online about when this will come to light, knowing full well that we were the ones to eventually spill the ink, so to speak. This Secret Lair drop is called "Full Sleeves", and it features five tattoo-themed illustrations on cards that have a similar theme to them. And much like a child with a new, healing tattoo, we needed to let the news mature before telling anyone publicly. But enough about our process; let's show you some of those gorgeous cards!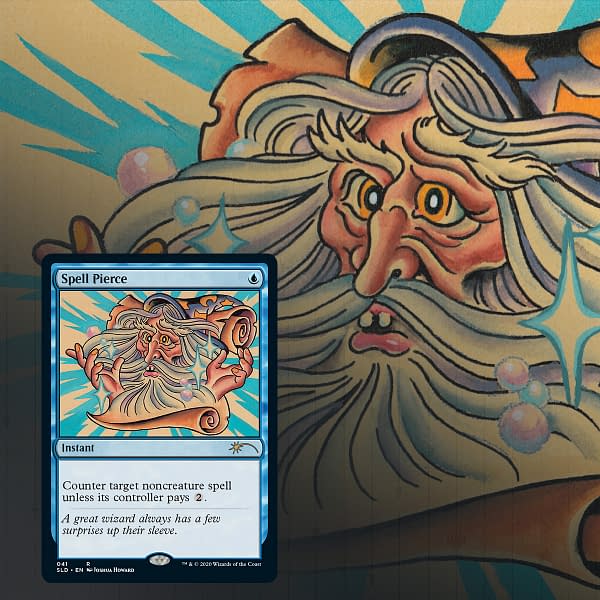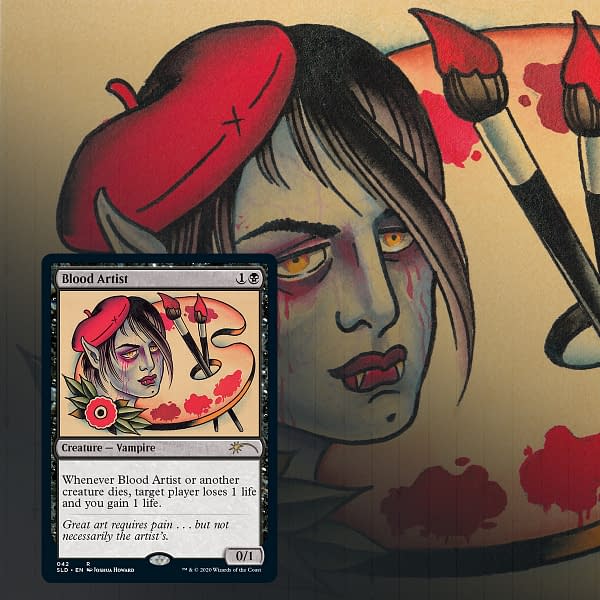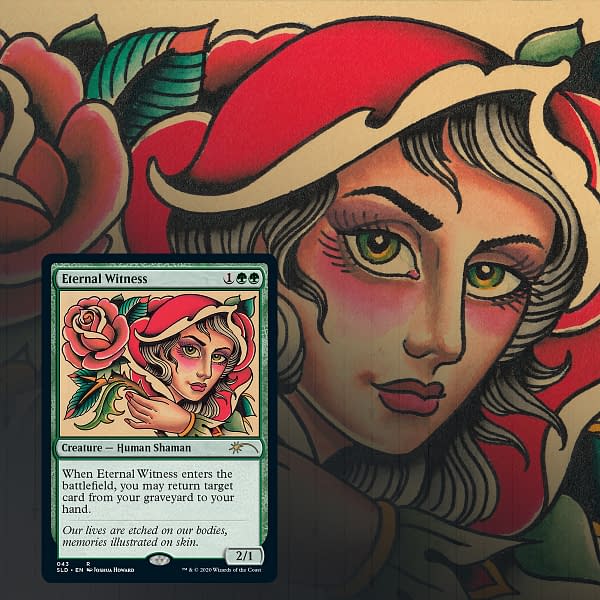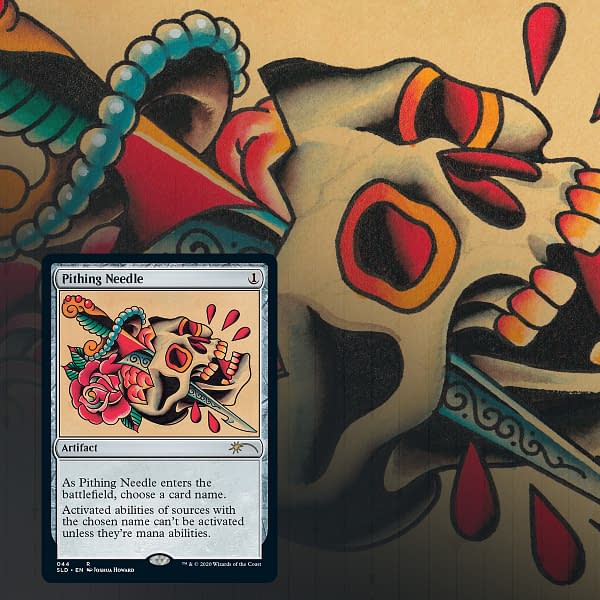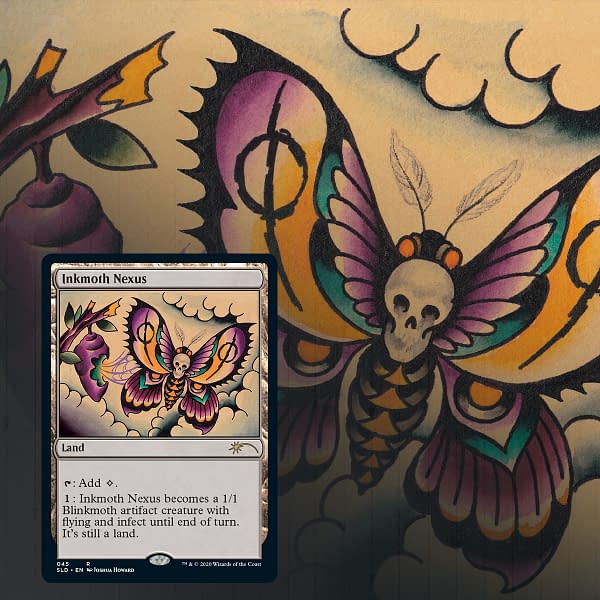 For this Secret Lair drop, Wizards of the Coast collaborated with Milwaukee-based tattoo master Josh Howard of Solid State Tattoo to bring this uniquely-stunning set of five cards to life. These vibrant, popping pieces are inspired by classic flash tattoo styles.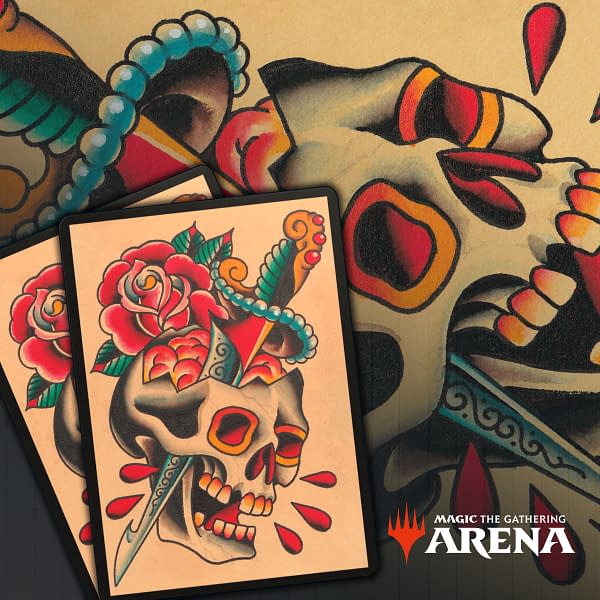 This Secret Lair drop, found here on the day it drops, will feature these five cards, a code for a Pithing Needle sleeve on Magic: The Gathering: Arena, and a code for one copy of each of these cards for Magic: The Gathering Online. It will release on June 1st, 2020 at a price point of $29.99. Remember, when a Secret Lair product goes up, it'll be available for the whole of 24 hours, so if you want ahold of this ink, you'll need to act promptly! Here is Wizards' product description for "Full Sleeves".
We sat some classic cards down in the chair, and they emerged with some rad new ink. Before you decide to purchase, your mother would like us to remind you that getting these cards is a permanent decision and that you need to consider that they will look awesome in your decks or collection forever. Tattoo master Josh Howard lent his needle to create these incredible traditional flash sheet designs—a brand-new look for Magic. The set goes on sale June 1, 2020 for $29.99
What do you think of it? A ton of time was taken by Josh Howard to illustrate these cards. Are you satisfied with his work? Let us know your thoughts and opinions!