On The Making Of A Motörhead Game Victor Vran is an action RPG developed by the Bulgarian indie dev studio Haemimont Games, who are probably best known for their Tropico series. Back at Gamescom in 2014 it was announced that a special Motörhead expansion of the game was in development. And today we have an inside look on what it was like to create a Motörhead game from the devs themselves. The DLC will be called Motörhead: Through the Ages and will be sold as a paid for add-on for current Victor Vran players, or as part of the Victor Vran: Overkill Edition collection.
For some background on the Motörhead expansion, a recent press release reads, "each of the Victor Vran worlds contains a hub – somewhere for demon hunters to lay low, relax and recharge. For Motörhead the band, that was always a pub. Heavily inspired by the Rainbow Bar & Grill, where Motörhead founding member Lemmy spent much of his time, in-game visitors to The Pub at the End of Time have the ear and advice of pub steward Lloyd Kaufman."
And before you get too comfortable with that information, they also confirmed that "legendary independent film director Lloyd Kaufman's starring role in Motörhead: Through the Ages," because "Lloyd and Lemmy were great friends, with Lemmy even appearing in several Troma films. Brought together by their mutual love of art, Lemmy never asked for a fee to appear in a Troma movie; all he asked for was a bottle of bourbon and a couple of "Tromettes" to keep him company, because as Lloyd will tell you, "it's very boring on set for a Troma film!"
"Lloyd Kaufman, considered an institution by many film lovers, is President and Co-founder of Troma Entertainment, one of the universe's oldest independent movie companies. He's best known for his iconic film The Toxic Avenger as well as a long lineage of protégés and collaborators, including Matt Stone and Trey Parker, as well as James Gunn, director of Guardians of the Galaxy – a film in which Lloyd has a two-second cameo as Prisoner #2." Achim Heidelauf, executive producer and creator of Motörhead: Through the Ages said, "Lloyd always had to be a part of this game, he and Lemmy were such great friends and it just felt right. Also, Lloyd 'convinced' me during our time in prison, back then we worked on the Toxic Mayhem video game. Seriously – I truly believe that you couldn't have a Motörhead game and not include Lloyd!" When asked about the project, Lloyd Kaufman, President of Troma Entertainment said "Toxie and I love this game. Can't stop playing it!"
So not only is this a game expansion based on a metal band, it's one starring a cult favorite filmmaker. Definitely a strange project to keep your eye on.
---
---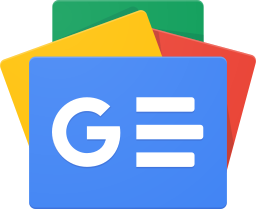 Stay up-to-date and support the site by following Bleeding Cool on Google News today!