Mantic and Red Scar Publishing Announce Kings of War Role Playing Game
Mantic's Kings of War franchise has already enjoyed a considerable amount of success, first as a massive, rank-and-flank miniatures wargame, then a series of fiction books, the Dungeon Saga series, and then the Vanguard skirmish game, which allows small groups of brave warriors to clash over objectives that can influence later Kings of War games.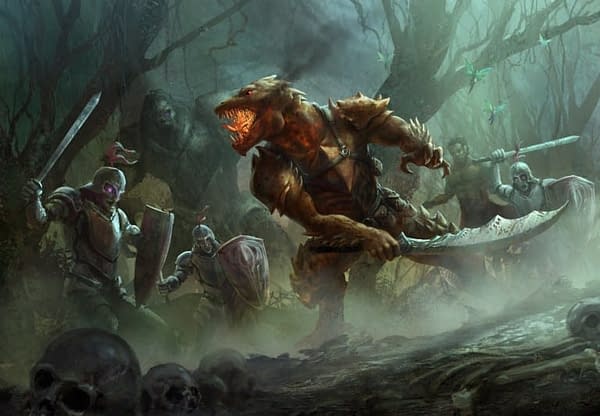 Now comes news that Mantic and Red Scar Publishing will be collaborating on a role-playing game set in the Kings of War universe, which should be ready to launch on Kickstarter in August of 2019!
[We're] also keen to offer cross-compatibility with those previously mentioned platforms. Taking your adventuring party from the very personal experiences of a roleplaying game to the dungeon-delving antics of Dungeon Saga and the chaotic battlefields of Kings of War will be a very real prospect. After all, Kings of War is an epic setting that calls for impressive scope. And those will be some of the key themes of the roleplaying game: carving your own legends and kingdoms from its turbulent landscape.
That's Red Scar Publishing's Marc Langworthy, who is overseeing the effort to bring the epic swords-and-sorcery setting of Kings of War to life. The fact that Red Scar and Mantic are making the effort to make the role-playing game compatible with the other Kings of War games holds a ton of potential; if your adventure party ends up in a larger conflict, then you could just play it out with Vanguard, or even see how your characters fare in an all-out battle with Kings of War! It's how you could take a simple dungeon crawler type story like The Hobbit and still deal with the chaos of the Battle of Five Armies without having to role-play a small war.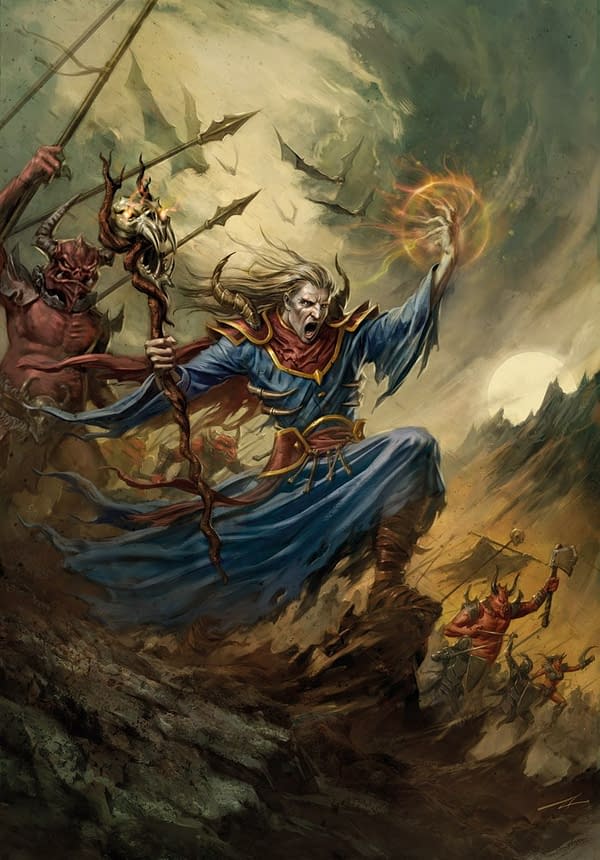 Kings of War was released in 2010, with the intent of providing a lower cost alternative to massive fantasy war games like Warhammer, which tends to carry a prohibitive price tag. Kings of War was created by former Warhammer designer Alessio Cavatore, and features all of the Dwarfs, Elves, Orcs, and Undead that fans of the fantasy war games genre know and love!
Expect more information on the Kings of War RPG from Mantic and Red Scar Publishing as we get into 2019!