Mantic Shows off 'Hellboy' Kickstarter Box, and We're Crying
Long, long ago, Mantic had a very successful Kickstarter campaign for their Hellboy board game. Based off of Mike Mignola's legendary hell-spawned comic character, the Hellboy game piled on stretch goals like baby Hellboy piled on pancakes at the buffet line. We held off, though, because the retail edition of the game would be plenty enough for us. Or so we thought.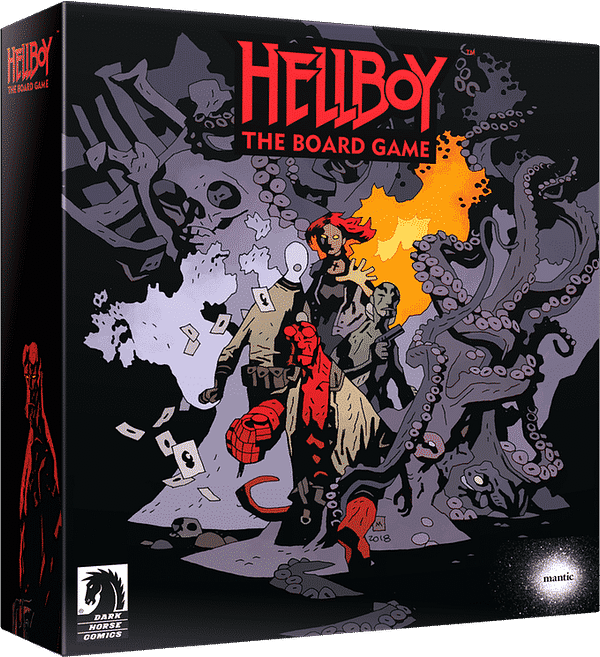 Now, here we are a few scant months away from the game's release, and we're crying; the Kickstarter exclusive boxed set, as evidenced by the video below, is more than twice the size of the retail box:
Our reasons for not backing the Kickstarter were certainly noble. Kickstarter campaigns have fundamentally changed how table-top games come to market, and independent retailers have a hard time making a profit off of a new game since the majority of the market for new releases has backed the game online. That's how a massive game like Song of Ice and Fire could have boxes of product sitting at retail for weeks after release- everyone already had theirs from the Kickstarter campaign, and stores end up sitting on a game that takes a while to move.
Regardless, the Hellboy game looks fantastic, and Mantic has gone the extra mile in producing fantastic miniatures for the board-game, which is due sometime this spring. And if you're already a Hellboy fan, these minis are going to get you all kinds of fired up: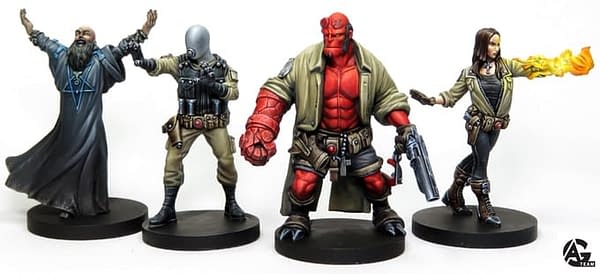 Mantic's new board game features individual tiles- each looks like art from the comics- that can be rearranged from session to session to make each game unique. There are also a ton of bad-guys, too, so the big boxed set would make a great grab for anyone who wants to get a session of Hellboy role-playing in, too.
Look for Mantic's Hellboy board game shortly at your favorite local game shop, unless you backed it on Kickstarter- shipping is set to get underway in March!