"Mario Kart Tour" Will Launch On Mobile In Late Setptember
Nintendo announced this morning that they will officially release Mario Kart Tour for iOS and Android on September 25th, 2019. You can pre-register for the game starting today via the AppStore and Google Play. The game will allow you to play on totally new courses that span the globe such as NYC, Paris, and Tokyo to name a few. You can check out more from the two trailers below, as well as some added info and a quote from the announcement this morning.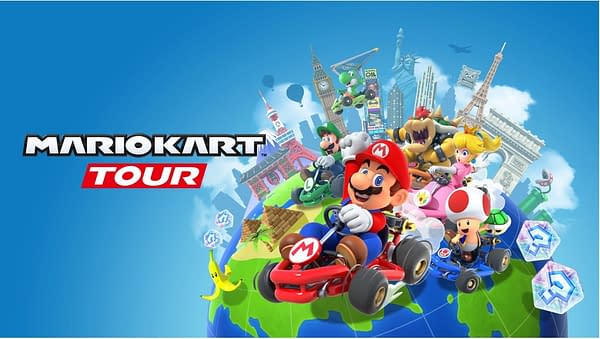 "For the first time ever in a Mario Kart game, players can drive past giant Warp Pipes while drifting through a New York-inspired cityscape, all with the swipe of a finger," said Nick Chavez, Nintendo of America's Senior Vice President of Sales and Marketing. "Whether you're an experienced Mario Kart pro or just getting your Mushroom Kingdom driver's license, Mario Kart Tour is a game for everyone that brings some of Nintendo's most beloved characters into the hands of players around the world."

In Mario Kart Tour, players can experience the endless racing fun of Mario Kart while collecting drivers, like Mario, as well as karts and gliders. Players can choose which drivers, karts and gliders to use in races across a variety of courses, including new takes on classic courses and special city courses. City courses, special in-game event courses inspired by real-world locations, will be available during specific time periods at launch and beyond. In addition to courses based on iconic locales, some Mario Kart characters will get variations that incorporate the local flavor of cities featured in the game.