Marvel Future Fight Receives An Uncanny X-Men Update
More X-Men faces are rushing into Marvel Future Fight as Netmarble revealed a new Uncanny X-Men update coming to the game. The three new mutants joining the battle are Iceman (Modern), Jubilee (Classic), and Bishop (Disassembled), all with their own ways of adding to the battle and making things easier for you in a cluster of enemies. Along with the updates we have for you below, the update comes with a brand-new stage to the Dimension Rift that features Bishop. The Bishop Comics Card is also now available for Agents to collect, and there are rewards for clearing Shadowland floors past Floor 31 for the first time. Best of luck to you out on that Marvel Future Fight landscape with all these new mutants running about.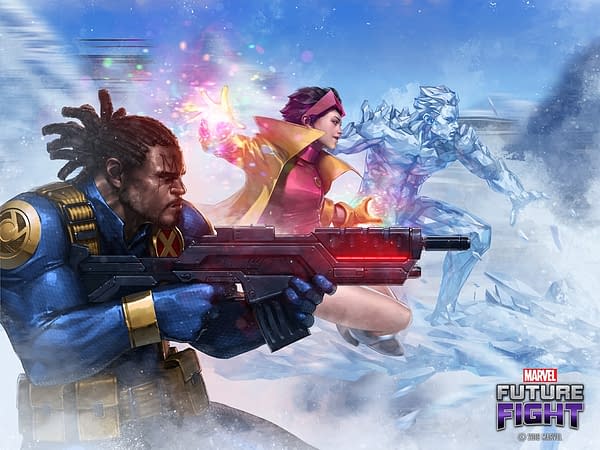 Agents can also prepare for battle with brand new uniforms to collect, including new X-Men Red uniforms for Storm and Jean Grey, a new Disassembled uniform forPsylocke, and a new Uncanny X-Men uniform for Beast. Marvel Future Fight's new 'Uniform Ranking' system allows players to view popular uniforms at a glance, and with the 'Uniform Dibs' function, players can quickly identify uniforms they want to buy. A new S.H.I.E.L.D Academy Mission and guide, along with a shortcut function for players to complete the mission quickly, is now available for players to participate. In addition to X-Men characters Iceman, Jubilee, Bishop, Jean Grey, Storm and Beast now having unlocked the 'Unleash Potential' functionality, the Super Hero Jean Grey can now be upgraded to Tier-3, with new ultimate skills to be added once the upgrade is complete.