Ubisoft and Big Games Machine have officially made Might & Magic: Chess Royale free to play starting today on both PC and mobile devices. The game is their way of bringing the M&M series into the fold of the popular genre by offering their own take on the competition. You get a rapid 10-minute round with random pools of units to take out everyone else. You can spend hold between duels to increase your resources and withstand the onslaught until only one remain. Best of luck to you in the game! Here's some added info from the devs.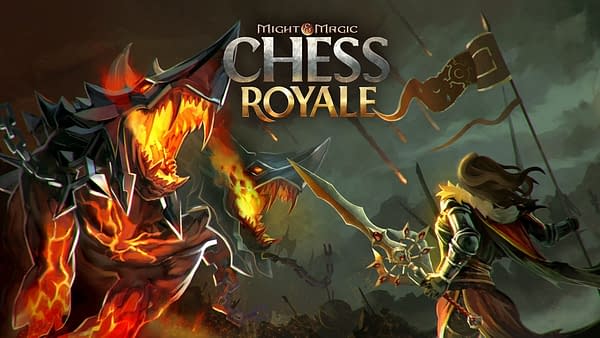 Might & Magic: Chess Royale offers an abundance of strategic depth to auto battler fans looking for a new challenge. Players must decide whether to keep investing gold early on smaller units or save up for late-game titans such as the all-powerful Archangel. As matches progress, players choose between recruiting even mightier units or merging existing ones to create even heavier-hitting versions. Synergies between units and factions need to be monitored to activate powerful buffs that can tip the balance of power. Putting the magic firmly into Might & Magic, the game also gives players the ability to acquire spells from a rotating spell pool, which can turn the tide of battle at the very moment they're staring defeat in the face.

Features:
● Battle in a field of 100 players from around the globe in an epic tactical battle royale.
● Build an army from a range of classic Might & Magic units that grow in power with each round.
● Classes and factions create powerful synergies for extra strategic depth.
● Acquire spells to gain a vital edge and turn the tide of battle.
● Epic art style that evokes the franchise high-fantasy roots.
● Win, lose and evolve your strategy in a series of rapid-fire games.
Enjoyed this article? Share it!