As a bit of a tribute to Pac-Man's 40th anniversary, Mjoang has added the iconic character into Minecraft for people to use. It shouldn't come as any surprise that game developers would pay tribute to it, as Pac-Man's success in the early '80s is responsible for modern gaming being what it ss in many ways. So, of course, Mojang and Microsoft would be on board with adding the character in. The company has added a DLC pack in the Marketplace for 1,340 Minecoins, which will get you Mac-Man, all four of the ghosts, and 10 mazes for you to play in a 3D environment perspective instead of the traditional top-down. What's more, the content will allow you to make new courses using assets from the pack and then run them as a game. Plus you'll be able to use special assets in the game for new power-ups, and be able to design your world like it was from the animated series. Have fun messing around with what is essentially a brand new asset pack for the game.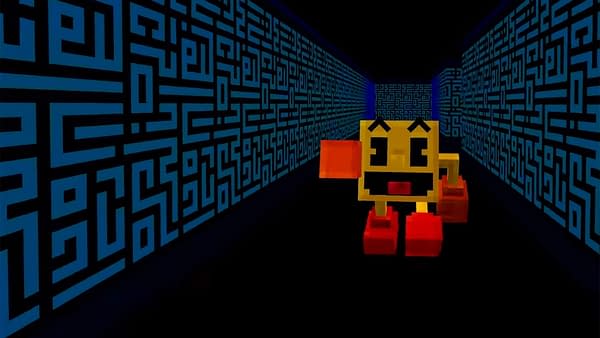 This iconic character and close personal friend is the star of one of the most legendary games of all time. To mark this special milestone, we want to celebrate by releasing the new Pac-Man DLC in the Marketplace! Unlock new power-ups and avoid ghosts as you make your way through the 3D mazes! Played through all ten stages? Well, build your own maze then. No seriously, do it! It's lots of fun. You can even challenge your friends to what I have now dubbed "a maze-off". None of them have accepted but all of them have called me hack. I hope you have better luck and better friends.
Enjoyed this article? Share it!