MLB All-Star Teams Announced…So Who Made It? The MLB All-Star Game rosters have now been announced, with the annual mid-summer classic taking place next Tuesday night on Fox. A number of first year All-Stars will be making their debuts, while the rosters have been trimmed to 32 players on each side this year. Fans look like they did a great job this year! Who is playing? Well, let's take a look: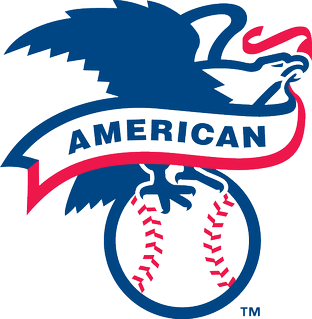 American League:
OF Aaron Judge– New York Yankees
OF Mike Trout– Los Angeles Angels
OF George Springer– Houston Astros
Trout is the all-around best player in the game, so no surprise there. Even though he has been out since May 29 with a injured thumb. Rumor is he will play, but we won't know until next weekend. Judge is one of the brightest young starts in baseball, top 3-5 in most offensive categories and the top vote-getter in the American League. Springer is the biggest surprise here, although he shouldn't be. The Astros spark-plug, he has hit 9 lead off homeruns already this year, and will be making his first start at the game, along with Judge.
C Salvador Perez– Kansas City Royals
1B Justin Smoak– Toronto Blue Jays
2B Jose Altuve– Houston Astros
SS Carlos Correa– Houston Astros
3B- Jose Ramirez– Cleveland Indians
DH Corey Dickerson– Tampa Bay Rays
Justin Smoak is a big shocker, but he more than deserves it. Perez has a strangle-hold on the starting catcher position that he will not be letting go of anytime soon. The middle of the infield is all Astros, as the best team in baseball that is not shocking, or should anyone else start over them. Correa and Francisco Lindor will be trading that spot for years to come. Jose Ramirez is the hottest hitter is baseball right now, since June 14 is batting .446 in his last 20 games, sparking the Indians into first place. And nice to see Corey Dickerson get in there, the Rays are looking like a team to watch in the second half and they go as he goes.
Reserves:
Mookie Betts, Michael Brantley, Gary Sanchez, Johnathan Schoop, Frankie Lindor, Miguel Sano, Yonder Alonso, Nelson Cruz, Starlin Castro, Avisail Garcia
Pitchers:
Chris Sale, Corey Kluber, Jason Vargas, Andrew Miller, Craig Kimbrel, Dallas Keuchel, Dellin Betances, Yu Darvish, Michael Fulmer, Lance McCullers Jr., Ervin Santana, Luis Severino
Final Vote:
Elvis Andrus, Xander Bogaerts, Didi Gregorius, Logan Morrison, Mike Moustakes National League:
OF Charlie Blackmon– Colorado Rockies
OF Bryce Harper– Washington Nationals
OF Marcell Ozuna– Miami Marlins
All three of these guys have started at the All-Star game before, with Harper making his forth appearance. He was also the top overall vote-getter. He is on an MVP pace this year. Nice to see Blackmon get back, as the Rockies are the surprise of the league in the first half, and he is a big part of why they are in first place. Ozuna is tearing the cover off the ball, and if Giancarlo Stanton wasn't on the Marlins, he would be their most feared hitter. Miami is also the host city this year, so it is always fun to see a hometown guy start in front of his fans.
C Buster Posey– San Francisco Giants
1B Ryan Zimmerman– Washington Nationals
2B Daniel Murphy– Washington Nationals
SS Zack Cozart– Cincinnatti Reds
3B Nolan Arenado– Colorado Rockies
All of these guys have been here except one: Zack Covart has come out this year and finally started to live up to all the potential, and is maybe the most feel-good story in this whole thing. Posey will be the all-star starter every year until he retires. Arenado and Kris Bryant are the National League version of Correa and Lindor in the American Legue. The pair of Nationals are no-brainers as well, and good on Zimmerman, he is finally healthy and it is showing in the first half.
Reserves:
Yadier Molina, Paul Goldschmidt, Joey Votto, Josh Harrison, DJ LeMahieu, Jake Lamb, Corey Seager, Corey Bellinger, Michael Conforto, Ender Inciarte, Giancarlo Stanton
Pitchers:
Clayton Kershaw, Wade Davis, Zach Greinke, Brad Hand, Greg Holland, Kenley Jansen, Corey Knebel, Carlos Martinez, Pat Neshek, Robbie Ray, Max Scherzer, Stephen Strasburg
Final Vote:
Kris Bryant, Justin Bour, Anthony Rendon, Mark Reynolds, Justin Turner
Final vote puts the last person on the all-star roster in each league, and voting takes place from now until July 6th.
The MLB All-Star Game will take place live from Miami on Tuesday, July 11 on Fox.
Congrats to everyone who made it!