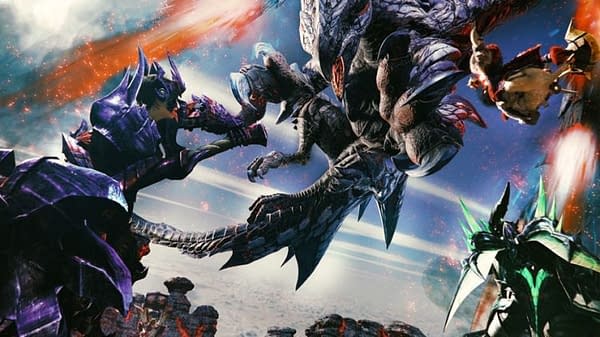 The newest trailer for Capcom's Monster Hunter XX shows that the game will support cross-play between the Nintendo Switch and 3DS versions of the game, which is fantastic news for Nintendo fans.
And let's be real, when it comes down to it, we're all Nintendo fans.
Capcom recently revealed the Japanese release date for the game, which is slated for later this summer.
Monster Hunter XX is an enhanced version of Monster Hunter X (known as Monster Hunter Generations in North America).
Capcom announced this weekend that both the Switch and 3DS versions of Monster Hunter XX can swap save data and that cross-play will be supported, so that players from either platform can play together in online sessions.
You can watch the latest trailer below. While no plans for a North American release have yet been revealed, Monster Hunter XX will come to the Switch in Japan on August 25th.
Enjoyed this article? Share it!