Moonlighter's Between Dimensions DLC will Launch this Summer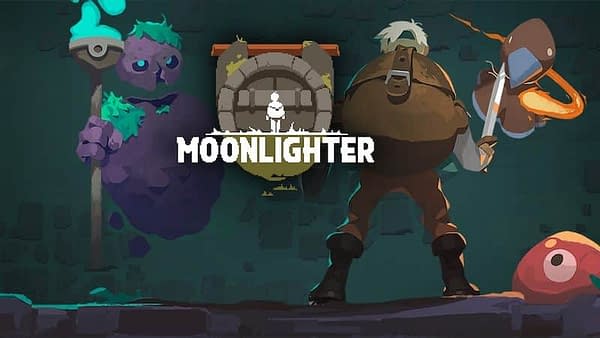 11 bit studios is releasing the first paid DLC for Moonlighter this summer. The Between Dimensions DLC fills current dungeons with new creatures, populates the all-new Interdimensional Dungeon with mini-bosses, adds new weapons, armory, shop items, and rings.
Of the new DLC weapons, players get access to a series of trick weapons that give the player superpowers, with a cost. Some will allow you to charge for power attacks, but they will drain your HP to do so. Which means you'll want to be careful about doing so. Granted, the trick weapons do have basic attacks, so you don't need to swap them out in battle if you don't want to deal with the cost. The full list of features for the DLC includes:
The brand-new Interdimensional Dungeon
10 new enemies
5 mini-bosses
Full set of weapons with a new short sword, big sword, bow, gloves, and spear
Set of armor with a new helmet, chest piece, and boots
10 trick weapons
Rings to boost Will's passive abilities
New Shop upgrade which allows Will to showcase his new Inter-dimensional Items
New customers asking to trade
a new NPC: The Trader
Moonlighter is available now on PS4, Xbox One, Nintendo Switch, and PC. The Between Dimensions DLC will release sometime this summer on all platforms.