If you're a fan of the current incarnation of Ms. Marvel, then you'll get a kick out of this new gameplay footage of her in Marvel Ultimate Alliance 3. The footage comes from Game Informer, whoa re probably going to be everyone's go-to source for exclusive footage for the next couple weeks as they got a hands-on demo for some exclusive videos to their website. The video is brief but we do get a look at how she appears in the game and how her powers work when teamed up with all the other heroes to the side. It was cool to see her appear with Miles Morales' Spider-Man and the Gewn Stacy version of Spider-Woman in this video. We have a list of her abilities below, but man, July 19th cannot come soon enough!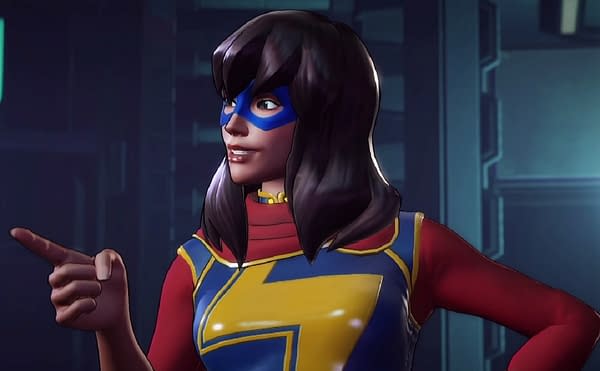 Embiggen – Ms. Marvel enlarges her fists and smashes them onto enemies.
Giant Foot Spinny Thing – Ms. Marvel enlarges her foot and spins around to attack enemies.
Super Face Kick – Ms. Marvel enlarges her foot and kicks her enemies.
Sweet Combo Attack – Punching combo with uppercut finish.
Enjoyed this article? Share it!