Munchkin Is Getting A Digital Adaptation By Asmodee Digital Asmodee Digital, who have very quickly made themselves leader in digital board game entertainment announced today that they're partering up with Steve Jackson Games to adapt multi-million selling dungeon adventure card game Munchkin onto digital platforms. While the reimagined Munchkin will be giving us an old favorite in a new format, the agreement is under license, so Steve Jackson Games will have to sign off on the final product. Meaning you can all rest easy. The upcoming digital adaptation will bring everything players love about Munchkin to their digital fingertips in the next year.
Designed by Steve Jackson and illustrated by John Kovalic, Munchkin is the mega-hit card game about dungeon adventure… minus all that pesky roleplaying business. Friends compete to kill monsters and grab hilarious magic items, like the Horny Helmet, Boots of Butt-Kicking, Staff of Napalm, and Chainsaw of Bloody Dismemberment. While their opponents are busy giggling, players are free to backstab friends, steal their stuff, grab the treasure and run!
Without the standard, long-winded RPG elements, Munchkin is not only fun and fast paced, it's easily one of the most accessible games of its genre.
"We are thrilled to partner with Asmodee Digital for the first adaptation of Munchkin to digital platforms. Munchkin has become an evergreen game over the years and we believe the time has come to offer fans around the world a truly innovative experience," says Phil Reed, CEO of Steve Jackson Games.
You may remember Asmodee Digital as the folks who brought us the digital version of Pathfinder Adventures and Catan VR, which means this shouldn't really surprise you much. Its obvious Asmodee has some serious dedication to the idea of bringing us our tabletop favorites in new forms. Which is pretty damn cool of them.
Munckin Digital doesn't have a clear release window just yet, just sometime next year, nor are we sure what platforms it will be coming to. However, based on Asmodee's previous efforts, I feel relatively confident in saying that it will make it to Steam.
---
---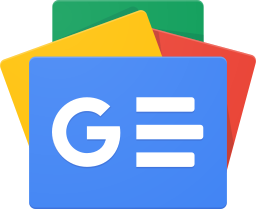 Stay up-to-date and support the site by following Bleeding Cool on Google News today!