Myst Will Be Mysteriously Appearing On iOS This Year
Now you can explore a mysterious island on the go as Cyan Worlds will release the classic game Myst for iOS devices.
---
Cyan Worlds announced this week that they will be bringing their classic puzzle game Myst over to mobile devices, specifically for iOS. The team announced the Myst Mobile is going to be coming out sometime this year, with the game essentially being a ported version of the 2021 re-release they did for Steam. What's more, this version is being released in time for the game's 30th anniversary, so if the team is looking to hit that anniversary dead-on, we're probably looking at this thing coming out in September. We don't have a price for it yet, but they did reveal the game will have an in-app purchase for Ages Beyond Myst Island, which will run you $15, and there's apparently a discount planned at launch. For now, here's more info on it as we wait for the official release date.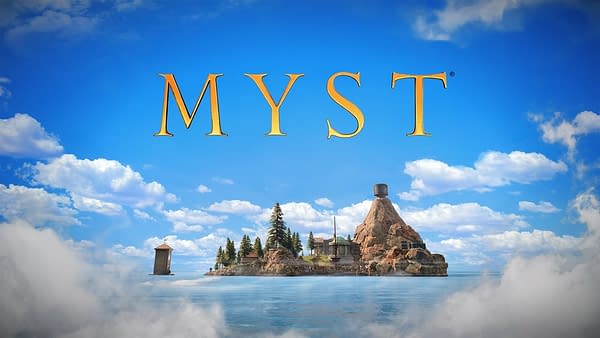 "Visit the intriguing Myst Island, stunning and mysterious in equal measure. As you slowly uncover what has happened to it and how you fit among the pieces of a riveting grander puzzle, you'll navigate beautiful, long-dormant locations known as "Ages." Explore the deeper connections at play, discover a story of family heartbreak, and make choices that will affect both you and this surrealistic world."
Experience A Classic In A New Format: Discover the gorgeous, haunting, and fantastical story that has captivated millions for decades past — and, through your choices, make it your own.
Full Reimagination: This modern, definitive Myst experience is fully reimagined and optimized for M1 devices and includes new art, sound, interactions, and even optional puzzle randomization. There are surprises waiting for you on Myst Island yet.
Free Entry To Myst Island: For the first time in Cyan's history, the entirety of Myst Island is accessible for free to explore without a time limit.
Fit For Mobile: Myst Mobile has a playable gamepad, touch controls, keyboard, and trackpad input from Smart & Magic Folio. The game is playable on all A12 bionic chip devices and above.
Next-Gen iOS Optimization: Myst's astonishing visuals on devices supercharged by M2 chips, such as the latest iPad Pro, will rival the visual fidelity of console graphics.