"NHL 20" Currently Has An Open Beta On PS4 And Xbox One
EA Sports announced this week that they will be holding an open beta over the weekend for NHL 20 on both PlayStation 4 and Xbox One. Among the items you'll be able to test out are the CHEL mode, which is their version of the rookie season where you come up the ranks before getting to the NHL, as well as online versus. You can read how to join the demo here, and we have more info about both modes below, along with the teaser trailer for the beta.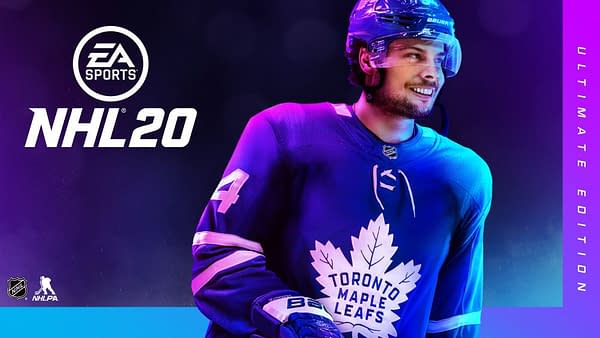 THE WORLD OF CHEL

The NHL 20 Open Beta will feature the World of CHEL, an environment hosting new and returning game modes that work together in a unified progression system centered around the EA SPORTS Hockey League (EASHL). World of CHEL brings back outdoor rinks sets in spectacular landscapes that you will get to explore during the Beta.

As you play your way through the World of CHEL Beta, you'll unlock pond-hockey inspired pieces of gear to stylize your character with as you try to top the competition. These casual looks help both skaters and goalies express themselves in some bold and colorful ways, which you can start trying-on in the Beta. In addition to numerous World of CHEL features, you can also jump into Online Versus with the 31 NHL teams at your disposal.

New to the beta this year is Eliminator. Inspired by the winner-take-all competition in battle royale, Eliminator is a new way to compete in NHL ONES and NHL THREES that pits 81 players against each other in a survival tournament bracket to be crowned the ultimate winner. Compete solo in ONES Eliminator, or squad up with friends in THREES Eliminator as you attempt to win four back-to-back elimination rounds against increasingly competitive opponents for ultimate bragging rights.

ONLINE VERSUS

Play NHL 20 Online Versus in the open beta to experience the next major innovation in RPM Tech-powered gameplay with Superstar Signature Shots. This year your favorite NHL stars now look and feel truly authentic with the trademark shooting-styles you recognize from the real world. Additionally, over 45 new contextual shot animations make shooting more lifelike as players use new tools to get the puck on net RPM Tech also ignites more speed to gameplay through revamped animation blending that allows players to execute shots, passes, and puck pickups without slowing a skater's pace; creating faster, more skilled and more fluid plays up and down the ice.

Finally, new goaltender A.I. includes full offensive threat analysis, allowing goalies to read the positioning and threat level of every attack before actively controlling rebounds and redirecting pucks away from danger.