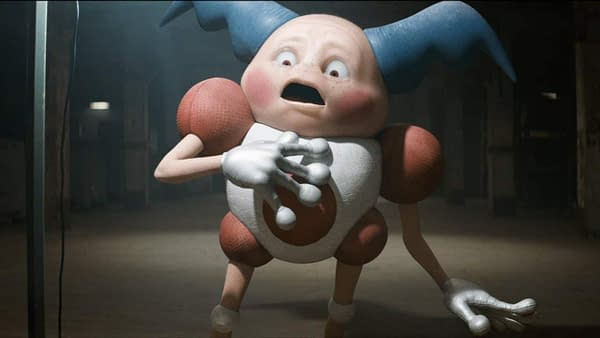 Earlier this week, several homeowners filed a class action lawsuit against Pokemon Go creator Niantic for the placement of several PokeStops and Gyms. The homeowners alleged that Niantic was responsible for PokeGo players congregating on or near their private property.
Rather than fight a protracted legal battle, Niantic has drafted a settlement for the homeowners that would make Niantic more legally responsible for the locations of Pokemon on the game map.
The details for the settlement come from the Hollywood Reporter:
Here's what Niantic is now pledging to do in the form of injunctive relief:

—Upon complaints of nuisance or trespass and demands of the removal of a "PokéStop" or "Gym," the company will make commercially reasonable efforts to resolve the complaint and communicate a resolution within 15 days.

—Owners of single-family residential properties get rights of removal within 40 meters of their properties.

—Niantic will maintain a database of complaints in an attempt to avoid poor placement.

—When Niantic's system detects a raid of more than 10 players congregating, a warning message will appear on their screens reminding them to be courteous and respectful of surroundings.

—Niantic is also working with user-reviewers and mapping services like Google Maps to also mitigate any problems plus maintaining a mechanism so that park authorities can request a park's hours of operation be honored.

—At the company's expense, Niantic will have an independent firm audit compliance with obligations during a three-year period.

As for money, the named plaintiffs intend to seek service awards for $1,000 awards apiece with all other property owners or renters within 100 meters of a PokéStop only getting relief from the mitigation measures. The law firm of Pomerantz, on the other hand, will seek up to $8 million in attorney's fees and $130,000 in expenses. The attorneys say they expended in excess of 2,500 hours on this case.
While this does mean the game won't experience any major shutdowns due to legal troubles, it does mean that several changes will be coming to Pokemon Go in the United States. Several stops and gyms may disappear in the coming weeks, but only if the settlement is accepted by a California federal Judge.
Obviously, the changes will only pertain to the US maps, but we could see other countries follow suit based on how this shakes out.
Enjoyed this article? Share it!