"Nicol: The Bolasing" Deck Tech Series, Part 2 – "Magic: The Gathering"
It is I, Nicol Bolas, Planeswalker, supreme overlord of the Multiverse, and dragon-god about town! I have decided to commandeer the next few Magic: The Gathering posts by this author in order to firmly place myself within the ranks of Bleeding Cool authordom! Quiver with fear at my Overwhelming Splendor!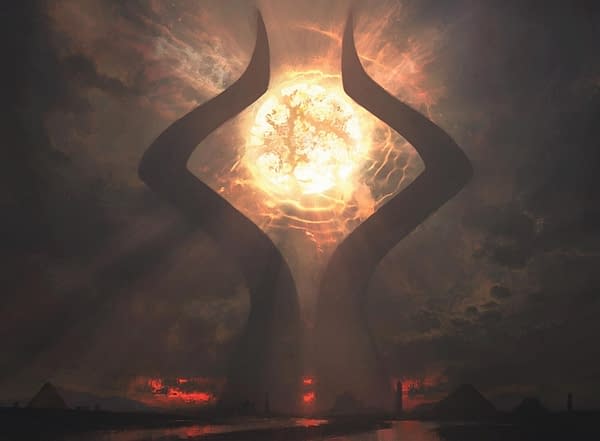 Within this article, the second in a long line of articles to come, I will be showcasing with glee another Oathbreaker deck that I take full credit for inventing – this time, based on my God-Pharaoh version. This particular deck is based upon my command of the Eternal army during the Hours of my return to the now-dead plane of existence known as Amonkhet.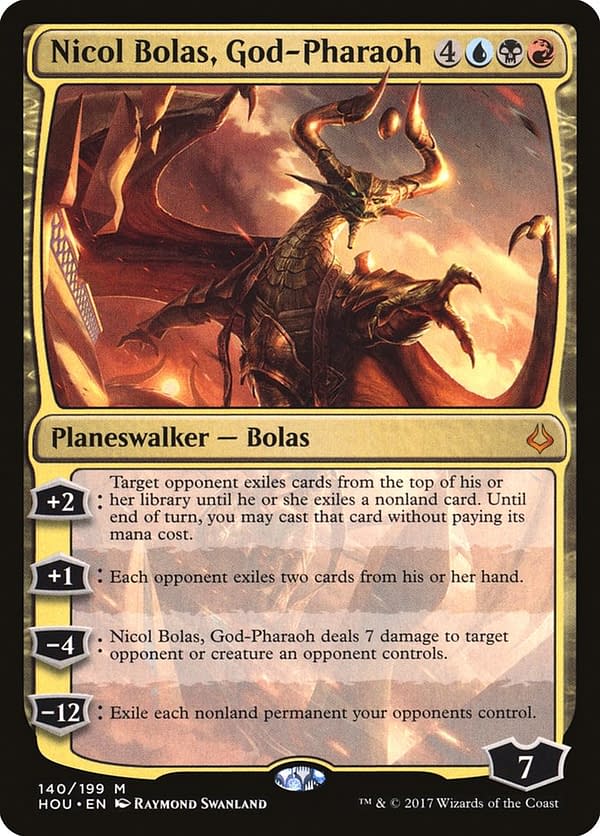 Stare agape with awe at this decklist of my grand design, shown here!
Inclusions Fit For a God-Pharaoh
My Signature Spell: On Amonkhet I crafted an absolutely masterful plan to take dominion over the entire plane of existence. My plan took place, and succeeded with aplomb, over the course of a mere five hours. Two of these hours did not fit within the fabric of the rules of this format, however, so three will have to make do. One, in particular, is my very favorite, however: the fateful Hour of Devastation. Therein, I decimated Amonkhet completely and soon after Eternalized its inhabitants. For this reason among others, Hour of Devastation is my choice of a Signature Spell despite my having so many tricks up my sleeve.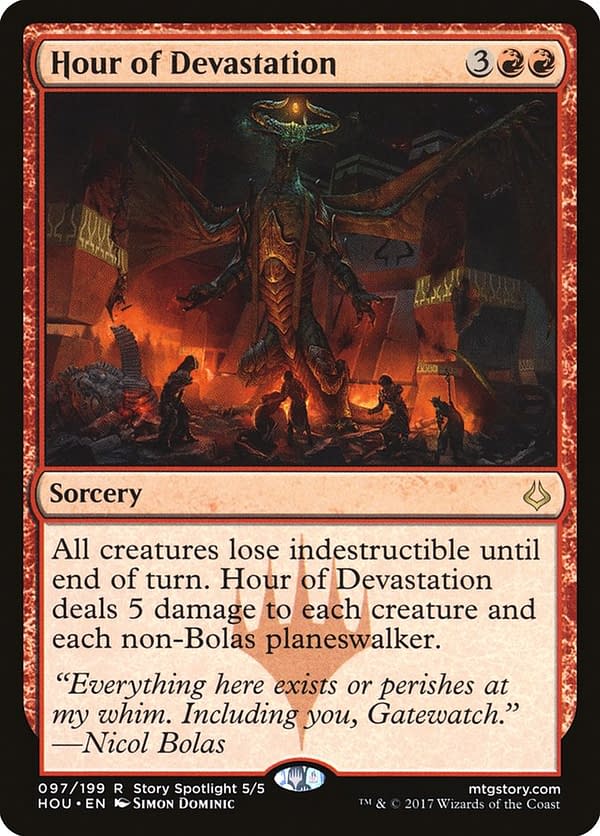 The Eternal Army: My goal with this deck is to amass an army of Eternalized warriors and overtake the battlefield to the ends of victory. This means, quite literally, amassing an Army fit for a Dreadhorde Invasion. Spells such as Invade the City, Lazotep Plating, and Callous Dismissal all assist in this task, as do my zombie cohorts – in particular, Dreadhorde Twins, Eternal Skylord, and Gleaming Overseer all make my Army much more formidable, and, dare I say… a threat?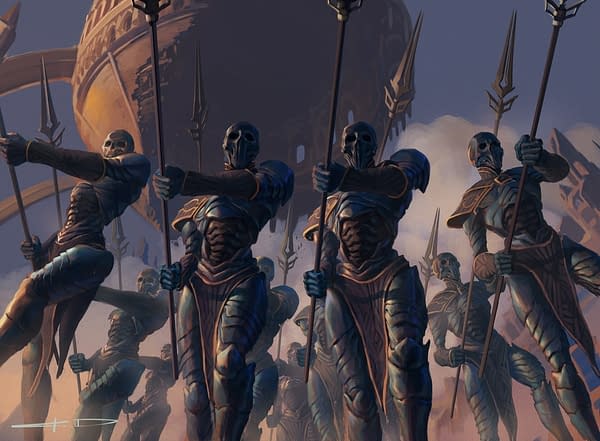 God-Eternals: I have not simply destroyed Amonkhet – no, no. I did something far more wicked. I managed to transform their Gods into my obedient undead servants. As with the hours in which I overtook Amonkhet, I was unable to fit green or white God-Eternals into this deck, but what's more, the Amonkheti God Hazoret evaded my clutches and now leads a roving band of refugees around the wastes. No matter, though, for both Bontu and Kefnet have been Eternalized by my own Scarab God, and are now forever subservient to my nefarious whims!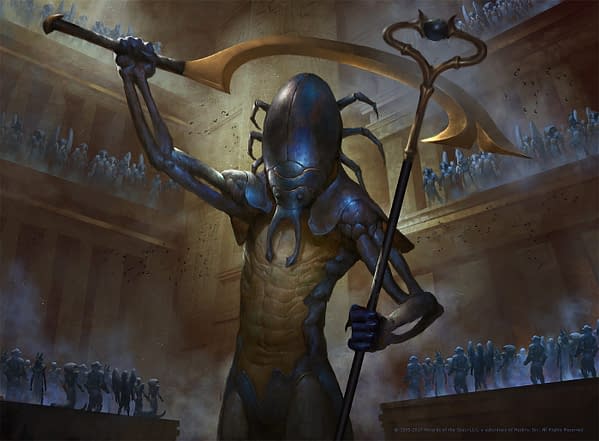 My Reign Shall Continue
Whether my newfound audience appreciates it or not, this reign over Joshua Nelson's articles on Bleeding Cool will indeed reign supreme for a very, very long while. I always get my way, for you are small and taste good with a pinch of salt, and would never be so foolish as to argue with a dragon, a god, or me – Nicol Bolas – who is the pinnacle of both demographics.
I always get my way.
Always.