Ninja Expresses Frustration Over Twitch's Ads On His Former Channel
On Sunday, the popular Fortnite streamer, Tyler "Ninja" Blevins, vented his frustrations with Twitch's handling of his former channel's URL in a Twitter video post.
Since his departure from the platform, Twitch has changed Ninja's former home page to a channel recommendation list. This is out of the ordinary for the streaming giant. Often, when a user departs the platform, Twitch displays popular clips from their time online and informs potential new viewers that they've left Twitch. This includes users who, like Ninja, left Twitch after signing with other streaming platforms.
In his Twitter post, Ninja expressed discontent that his channel was treated differently from the norm. Ninja cited frustration over the lack of moderation as to what is recommended. He specifically apologized that at one point his former URL recommended viewers to check out an 18+ " porn" channel, thereby associating the explicit channel with his hard-earned brand.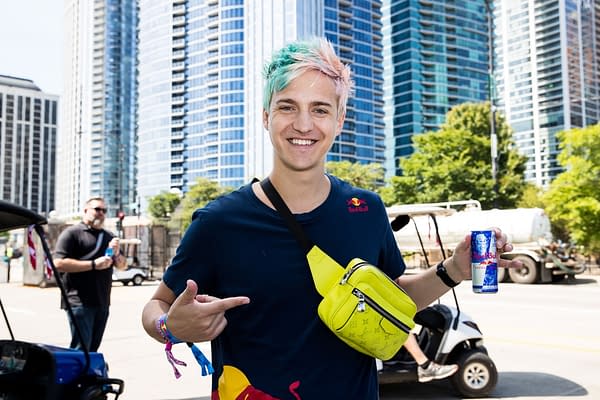 The post has spawned a large outcry from Ninja's followers, many calling for a mass exodus from Twitch to Mixer.
It's speculated that Twitch decided to recommend videos on Ninja's account due to his massive subscriber count of 14 million. He's easily the most publically known Fortnite streamer, having exploded in popularity after playing games with the rapper, Drake.
Ninja transferred from his longtime streaming platform of Twitch, to exclusively streaming on Microsoft's Mixer earlier this month. He launched his first Mixer stream while at Lollapalooza inside the Red Bull Outpost. Since then he's regularly posted on the platform. According to Ninja, his move wasn't entirely motivated by the potential financial gain from exclusively streaming for Microsoft.
What do you think of his move to Mixer? Should Twitch be allowed to continue using his channel space to advertise other streamers, including ones Ninja himself wouldn't endorse? Let us know in the comments below.