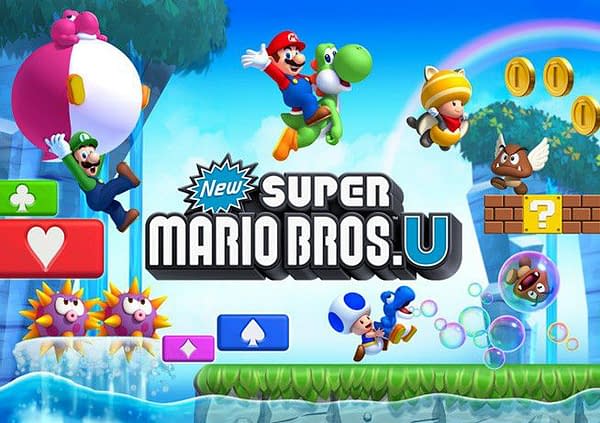 The rumors were true, at least as far as New Super Mario Bros. U goes. Nintendo confirmed in tonight's stream that the Switch is getting an updated version of New Super Mario Bros. U much like it did with Mario Kart 8, complete with the same naming convention. Additionally, the rumors also got the DLC news correct, as New Super Mario Bros. U Deluxe will come pre-packaged with the New Super Luigi U DLC.
The official description for New Super Mario Bros. U Deluxe as released by Nintendo's PR team reads:
Up to four players can enjoy this revamped version of the classic Wii U launch game when it comes to Nintendo Switch on Jan. 11. Mario, Luigi and Toad return as playable characters, and are joined by Nabbit and Toadette, who can also turn into Peachette by getting a Super Crown, offering new ways for beginners to play together with friends and family. New Super Luigi U, the first platformer with Luigi in a starring role, will also be included in New Super Mario Bros. U Deluxe at no extra charge. Between both games, there are a whopping 164 courses to play. Mamma mia!
You can check out the New Super Mario Bros. U Deluxe portion of the Nintendo Direct here. Or you can check out the announcement trailer below.
Enjoyed this article? Share it!