Nintendo seems to have a lot of Labo news happening today as they're now holding a contest to win a Nintendo Switch made of cardboard. Well, not really. It looks like cardboard as they've created it, the joy-cons, and the dock to all look like it with that special washed-out tan look, but it is a physical Switch console that you can play. You can't buy this console at all, you have to win it in a new contest they're going to be holding. Starting on July 19th and running until August 20th, you'll be able to enter a YouTube contest for a chance to win one in two specific categories.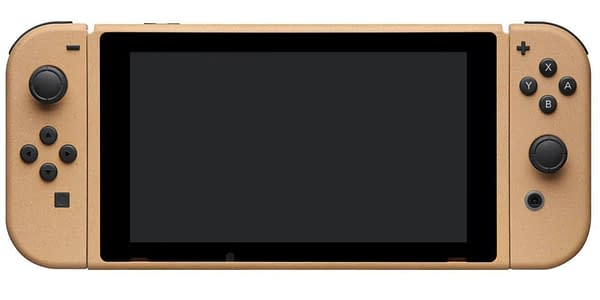 You can either create a game based on the Labo gear, or you can create a musical instrument. The website is acting up as we write this post, but you can eventually get all the details you need on the contest here. While we don't have any specific ideas for a game you can create, we do think you'd have an awesome chance if you managed to create a Guitorgan. It's so out of left field, no one would expect it! Or, you know, you can do like 99% of the entries and create an ocarina, because that's what most people would do to please Nintendo. Good luck to you!
Enjoyed this article? Share it!