Nintendo have filed a trademark pertaining to 1080° Snowboarding prompting questions if the long-dormant franchise might be making a comeback in the future.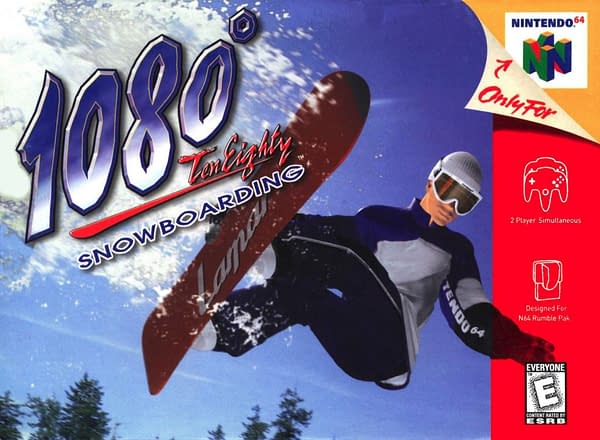 1080° Snowboarding was one of the most recognizable games on the Nintendo 64, past your obvious Mario 64s and The Legend of Zelda: Ocarina of Times. It ended up being one of the best sports games on the system and certainly one of the most recognizable snowboarding games of all time. It got a sequel on the GameCube back in 2003 called 1080° Avalanche which was decently received as well, but since then it has laid quietly.
Well, it seems something might be happening with the franchise in the future. As caught by Pixelpar (via Nintendo Life), a trademark has seemingly been filed by Nintendo for something called 1080° TenEighty. Now, that sounds like a silly name, but as you can see in the logo up top, that is how it was always written. I've been through and checked the trademarks myself and it does seem to be legitimate too with the Nintendo attached to the trademark having many others filed and Grünecker Patent, who filed the trademark, also having many including a history of working with Nintendo.
What is not clear is what this trademark is for. It of course could be a new game in the franchise. I can certainly see the appeal of playing a fun arcade snowboarding game on the move with the Nintendo Switch, and it would certainly be a trip to see the franchise back with a new entry. Of course, there is also the possibility it is being refiled in order to come on the currently rumored N64 Mini, which would seem a no-brainer. Less exciting, but still certainly very possible is this is just Nintendo refiling and protecting their IP.
All that said, it's always fun to let your mind run wild. Wouldn't it be fun if 1080 was coming back in some form? We've been devoid of good snowboarding games for quite some time.
Enjoyed this article? Share it!